This A-Z of money lifehacks will help you save
Publish Date

Friday, 21 April 2017, 11:40AM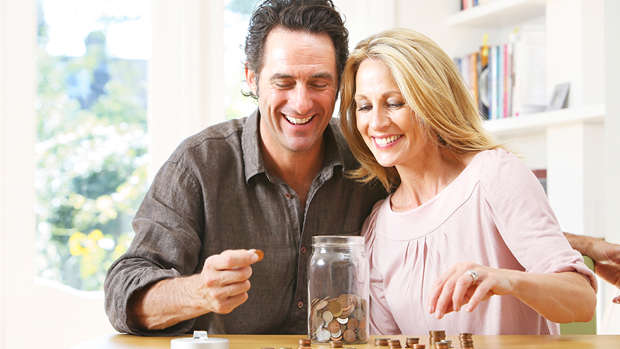 If you struggle to put any money away at the end of the month, there are plenty of secret hacks that will help you save thousands of pounds over the course of the year. 
From cash saving apps and jumble sales to stockpiling and 'wombling', the penny-pinching experts at Promotionalcodes.org.uk have compiled an A to Z guide of money saving terms that can help you save yourself a hefty amount of cash, the Daily Mail reports.
Some of the tips recommended for thrifty savers include networking with other money savers, keeping hold of old receipts and shopping for 'end of the line' products. 
A – Apps
Cashback apps for your phone are a great way to save money on your food shop. Simply wait until you finish shopping, then check your app to see which items are eligible for cash back.
B – Buy on resale sites
Resale sites like Ebay and Trademe are great easy ways to save money by purchasing second-hand products. Search hard enough and you're bound to run into your fair share of quality discount stock.
C – Coupons
Coupons are still just as important as ever for saving money on your shopping, so keeping a stash of them can be a useful way to save on your spending.
D – Discount retailers
There are plenty of good value discount retailers across the UK. Don't be put off using them by your inner snob, as if you shop around them you can get some great buys at a fraction of the cost you'd pay on the high street.
E – End of line
Products reaching the end of their production line are sold cheap to get them off the shelves quickly. Always keep an eye out for these bargains at supermarkets.
F – Foraging
Foraging for your own fruit and veg is a great way to save money, not to mention being a fun activity to do with kids. As summer approaches try finding your local strawberry picking spot.
G – Grow your own
Reap what you sow this summer by planting your own fruits and vegetables in your back garden, as this will cost a fraction of the price of buying them in supermarkets.
H – Haul
Money saving bloggers will often showcase their latest hauls of top bargains and yellow stickered purchases through online videos. Following these bloggers and their channels is a great way to see which stores are offering the best deals.
I – In-store incentives
If a store is offering you $10 off simply by handing over your email address, then do it. Also make use of new customer offers when you can, loyalty points, and interest-free offers.
J – Jumble sales
Don't ever feel embarrassed by having a root around at a local jumble sale. Providing you have the time to really dig through them, there is always a great bargain to be had.
K – Keep receipts
We almost always throw shopping receipts away before we've even got home. Keep hold of these receipts, as many of them will have some kind of money off deal on them that we often fail to spot.
L – Letters
As crazy as it sounds, writing letters to your favourite manufacturers can be an excellent way to receive free coupons and discounts off your most-loved products.
M – Meal plans
Planning your meals well in advance so that you know exactly what you need to buy before doing your food shop. This saves you wasting money on food you might end up throwing out, as well as impulse purchases.
N – Network
Establish your own money saving network amongst friends, that way when one person finds a great a deal they can alert the rest of you.
O – Own brand
Own branded products will always be cheaper than purchasing branded items. Shop around for yourself, and you'll soon be able to tell which own brand products are just as good as your favourite branded purchases.
P – Planning ahead
If you know that a period of heavy spending is approaching try to make sure that you are prepared early for it. For example, buy your Christmas presents all year round, as you are less likely to find a bargain close to the festive season.
Q – Quit the gym
Ditching your gym membership in order to exercise at home and outdoors can be a huge money saver across the year.
R – Research before you buy
Always make sure you shop around and look for the best bargain possible. It may take up some time, but doing your research will certainly save you a lot of cash.
S – Stockpile
Collecting non-perishable items when they are going cheap is a great way to save money in the long run. It may cost you a little more at the time, but it will be far more expensive buying full price items at a later date.
T – Thrift stores
It's no secret that charity shops can be a bargain hunter's paradise. A handy tip is always to ask the staff if any new stock has recently come in, as this will get you a leg up on the best deals ahead of other customers.
U – Upcycling
This is a great way to build yourself something new and useful out of something you would otherwise have thrown away. Be as creative as possible when upcycling, and you could end up making something truly unique.
V – Voucher codes
Always check voucher code websites to find the best possible deals, as these are an excellent source of money off codes and discounts.
W – Wombling
Wombling involves hunting round for old discarded receipts, as these can often contain coupons or store discounts. It may sound bizarre, but you can find some real bargains through doing it.
X – XL sized clothes for kids
Buy your children's clothes a size bigger than they currently wear. This will allow time for them to grow into their clothes and save you having to throw away money on outfits they will quickly grow out of.
Y – Yellow stickers
Yellow stickered items in supermarkets can often save you a hefty amount of cash if you do your food shop at the right time. Try to work out when the best yellow stickered items go on sale at your store.
Z – Zealous
Always be zealous when on the lookout for a bargain, and you'll be bound to find the best deals that save you heaps of cash.
This article was first published on Daily Mail and is republished here with permission.