Stace & Flynny's Third Wheel Party 2018
Publish Date

Thursday, 1 March 2018, 3:00PM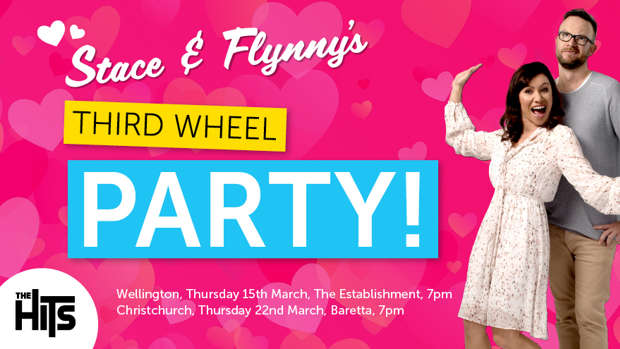 Stace and Flynny's Third Wheel Parties are back in 2018
Last year, we had so much fun setting up Third Wheels with other Third Wheels we are doing it again, this time in Wellington and Christchurch!
Every couple has an experience with a Third Wheel at some point! What if we could set up one Third Wheel with another?
Register below for the chance to bring your third wheel along to match them with another third wheel!
7pm, Thursday 15th March – The Establishment, Wellington
The Establishment. Wellingtons Party spot for 15 years. Corner Courtenay and Blair.
7pm, Thursday 22nd March – Baretta, Christchurch
Baretta Bar & Restaurant is a little piece of Italy in St Asaph Street, Christchurch.