Kia Ora!  I'm Paul Hickey - your local host on The Hits Taupo 96.8!  
I'm on the air weekdays 9am till 3pm...join me for All Your Favourite Hits, plus I'll be keeping you up to date with whats going on in our town.  All the events that matter, the news and info, local event ticket giveaways, and the hot local topics that matter to you.  I'm also posting articles, show highlights and more right here online as well. 
2017 is shaping up to be a big one, with some massive concerts, the Lions tour, and more excting stuff all around the Great Lake region too. Bring it on I say!
---
WHAT'S ON IN TAUPO    |||    WIN IN TAUPO
---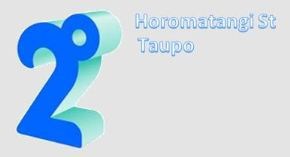 PH: 0800-843 448 / 0800-the hits
TXT: 4487
EML: paul@thehits.co.nz
FB: thehitstaupo
TW: @thehitstaupo
---