Watch: Kiwi celebrities' 'failed Bachelor auditions'
Publish Date

Tuesday, 21 March 2017, 8:24AM
A host of Kiwi celebrities have appeared in footage showing failed auditions for The Bachelor NZ, including Mike Puru, Max Key and Guy Williams.
Of course, the "auditions" are totally fake - they're part of a parody-based promo for Jono and Ben - but that doesn't make them any less hilarious.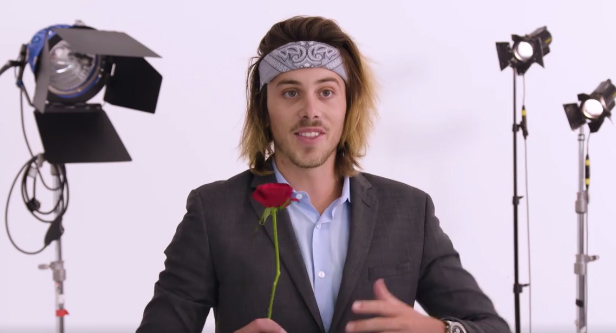 Guy, Jono and Ben all take a crack with fake personas and even a fake divorce, but the best "audition" is by far Mike Puru's.
The former Bachelor host, who has since been replaced by Dominic Bowden, appears with the announcement that former Bachelor Jordan Mauger was actually gay.
When asked: "But aren't you gay?", Puru coyly responds: "Yeah, but so was the last guy on the show. No one seemed to notice."
He adds: "Oops, said too much."
Speaking of former Bachelors, Art green shows up in the clip too with partner (and Bachelor season one winner) Matilda Rice playing stage-girlfriend in the background.
When it cuts to Art showing off how many push-ups he can do, Matilda pumps her fist exclaiming: "That's my boy!"
And even Max Key makes an appearance, suggesting they hand out bandanas instead of "sh***y roses". He says: "And we could put my name on them, and the girls get to pay for them, and then the winner of the show, they get to come on my next music video".
We've got to admit, watching Max Key on the Bachelor would certainly be entertaining.