Publish Date

Monday, 19 June 2017, 9:44AM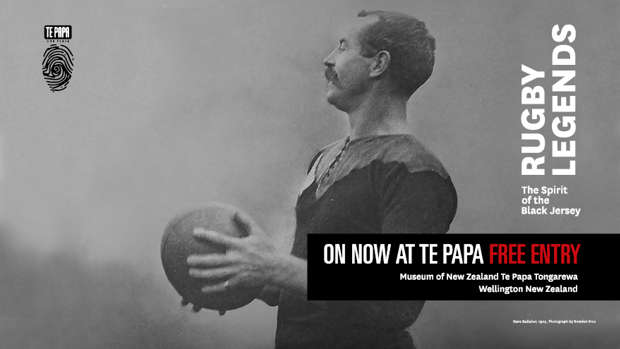 On now at Te Papa - Rugby Legends: The Spirit of the Black Jersey
This exciting exhibition tells the stories of Kiwi rugby greats including rugby jerseys worn by players from some of New Zealand's most notable teams.
Come along to see the 1905 Originals jersey worn by Ernie Booth;
The 1924 Invincibles jersey worn by George Nepia;
The 1998 Women's World Cup jersey worn by Dr Farah Palmer;
and a 2015 World Cup jersey worn by Richie McCaw.
Also on display is the Webb Ellis Cup, Tom French Cup, Dave Gallaher Cup and Women's Sevens World Cup creating a fitting demonstration of New Zealand rugby's recent international achievements.
Don't miss out on the chance to stand with the All Blacks as they perform a haka through a 360 unique virtual reality experience and see the remembrance panel honouring the rugby players who were killed during World War I alongside the world renown Galipolli scale of our war exhibition
Rugby Legends: The Spirit of the Black Jersey at Te Papa
On now, entry is free.
Visit www.tepapa.govt.nz for more.