Become The Sole Survivor and You Could Win $5,000 Cash!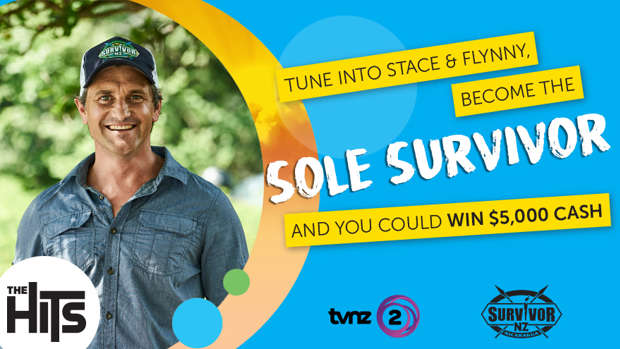 Over 8,000 people applied and just 16 made it to Nicaragua.  In 40 days' time there will be only one Survivor.
Watch Survivor New Zealand 7pm Sundays and 7:30pm Mondays on TVNZ 2
To celebrate the first series of Survivor New Zealand, Stace & Flynny have your chance to become The Sole Survivor and be in to win up to $5,000 cash! 
Simply watch each episode of Survivor New Zealand on Sunday and Monday nights then tune into Stace & Flynny from 3pm every Monday and Tuesday for 'The Sole Survivor' quiz! 
Each Monday and Tuesday two callers will go head to head to answer the questions, the daily winner will take away $250 cash and move onto the next round! The carry over champ will keep going until they are beaten and kicked out of the running to be 'The Sole Survivor'! 
Minds and bodies will be pushed to the extreme as 16 Kiwis battle it out in Nicaragua. But only one will survive. Catch all of the twists and turns, watch Survivor New Zealand on TVNZ 2 or live stream at TVNZ.co.nz. 
Play 'The Sole Survivor' with Stace & Flynny every Monday and Tuesday from 3pm!
Check out Survivor New Zealand on Facebook! 
View the Terms and Conditions HERE