Brisbane, Lisbon or Gisborne with Joblist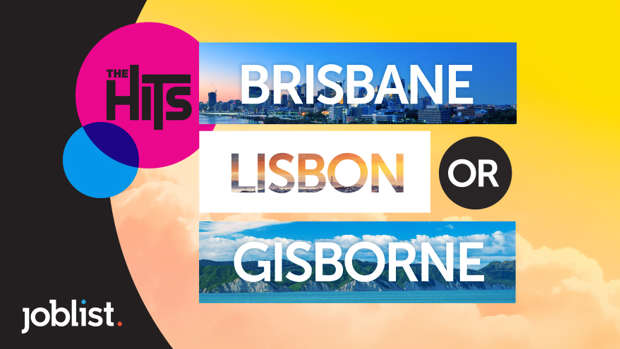 We love NZ's newest website which connects people to help tick jobs off your to-do list!
To celebrate all the extra time you will have we have 3 awesome holiday packages to giveaway thanks to the brand new website Joblist.co.nz
You could win a trip to tropical Brisbane, a European getaway in Lisbon or a weekend in Gisborne!
Simply listen to The Hits for your chance to play 'The List Game.'
We'll give you a category, you'll then have 10 seconds to name at least 5 specific instances of the category. If successful, you will go in the grand prize draw.
For example: Name 5 ingredients in a Pavlova?
Egg Whites, Sugar, Vanilla Essence, White Vinegar, Cornflour.
Three listeners will win a getaway – but to which location?
Need to clean the car but just can't be beeped? From cleaning to cake baking and everything in between. List your life-admin on joblist.co.nz and get your weekends back!