The Hits Live Free thanks to OneRoof
Publish Date

Thursday, 29 March 2018, 3:41PM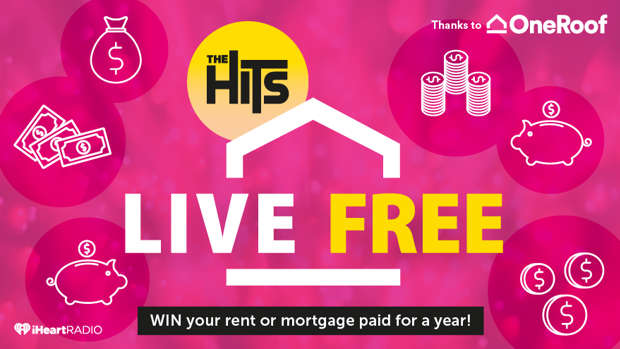 What would you do with your spare cash if you didn't have to worry about your rent or mortgage for a whole year?
Go on an epic holiday, buy yourself a brand new car, go on the biggest shopping spree or just be able to do the things you've always wanted to do more often… there are endless possibilities!
The Hits could make this YOUR reality!
Win a key to financial freedom with The Hits and OneRoof!
We're giving one lucky listener the chance to 'Live Free' by paying their rent or mortgage expenses for an entire year all thanks to OneRoof – All Things Property!
All things property under OneRoof, as when it comes to property you're not looking for one thing to be right but rather a hundred ones.

1st Key Winner: Helen Bennett-Hintz from Taranaki
2nd Key Winner: Kelly McGuire from Christchurch