Win A $2,500 Caci Skin Health Plan!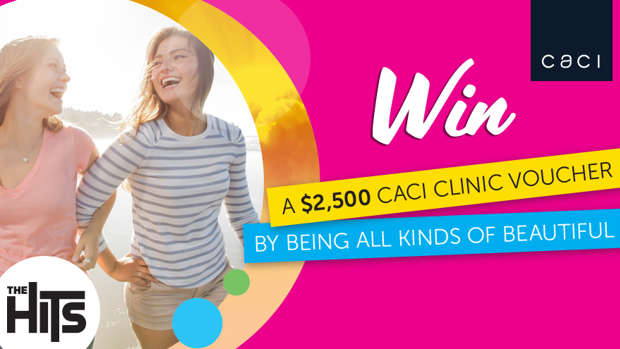 Take control of your skin - join a skin health plan at Caci! 
Caci knows the importance of skin confidence, and good skin takes time.
They developed a Skin Health Plan to help you get your best skin. The tailored plan includes a schedule of skin correcting treatments to help you achieve fresh, bright, healthy looking skin.
To celebrate, Stace & Flynny have your chance to win a $2,500 Caci Skin Health Plan! (12 months of treatments)
Simply register below by nominating the woman in your life that is all kinds of beautiful! 
Join Caci's Skin Health Plan for $25 per week and receive a mix of treatments tailored to suit your skin, plus other membership perks, like free treatments!
Caci make it easy – you can join a skin health plan and pay for your treatments in instalments, to suit you and your budget
Register now and be in to win! 
Check them out on Facebook 
View the Terms and Conditions HERE
More about Caci Clinc: 
Caci Clinic have a free skin treatment consultation at Caci enjoy a microdermabrasion for only $50!* (This offer is valid until June 30 2017, not to be used in conjunction with any other offer)
A microdermabrasion facial is like an advanced skin exfoliation - it uses crystals to remove dead skin cells, revealing newer, fresher looking skin, by encouraging circulation and cell renewal. 
Microdermabrasion facials help to condition your skin, and help to maintain a fresher, healthier complexion
Caci offer easy payment options, allowing you to make regular weekly, fortnightly, or monthly direct debit payments. They also offer Q Card.