Win a trip to LA to see a LIVE taping of the all new Will & Grace
Publish Date

Monday, 9 October 2017, 7:00AM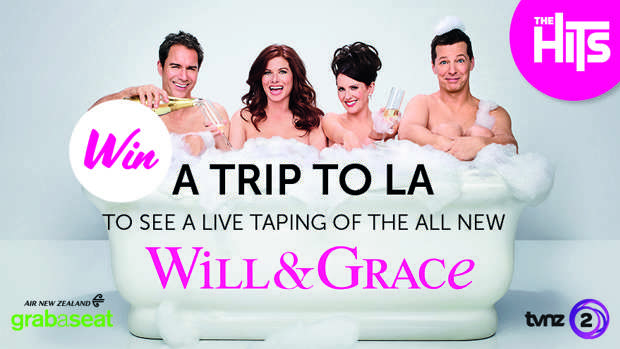 That's right honey, they're back!
After more than 10 years the cast has reformed and they are funnier and more fabulous than ever before!

Take part in our Will & Grace Quiz and go in the draw to WIN a  trip to LA to see a Live Taping of the season finale of Will & Grace.
Test your Will & Grace knowledge here: 
You and a friend will fly to LA thanks to Air New Zealand's Grabaseat.
You'll visit the NBC studios for a live taping of Will & Grace on 15th November.
PLUS, stay on in LA with 6 nights' accommodation.
Enter here: 

All New Will & Grace airs MONDAYS, 8:30pm on TVNZ 2.
Missed out? Catch up now at TVNZ On Demand tvnz.co.nz
Air New Zealand's Grabaseat has loads of deals to loads of destinations. Unfortunately, you don't have loads of time before they're gone… Grab their App, grab the deal.
Facebook: facebook.com/grabaseat
Twitter: twitter.com/grabaseat
Instagram: instagram.com/airnzgrabaseat
App: grabaseat.co.nz/apps
Snapchat: @airnzgrabaseat

TERMS & CONDITIONS