Take 20 Shots At 20K: Congratulations to Cheryl the chosen one!
Publish Date

Monday, 11 September 2017, 8:03AM
The Hits loves netball and we are huge supporters of the Silver Ferns!
So we put your netball skills to the test and put $20,000 on the line!
Our chosen one, Cheryl, found herself on-court at Spark Arena taking 20 of the biggest netball shots of her life!
CONGRATULATIONS TO CHERYL, THE CHOSEN ONE!
The Hits Goal Shoot, Cheryl and their friend travelled to Auckland to attend Silver Ferns vs. Australian Diamonds at Spark Arena on Thursday 5th October.
During the ¾ break, she walked onto the court to take 20 Shots at 20k at Spark Arena.
Cheryl had 2 minutes and 30 seconds to take 20 shots at goal from 5 meters out.
The Hits chosen one had to make just one successful goal to instantly WIN $20,000 CASH!
AND SHE DID IT IN FOUR!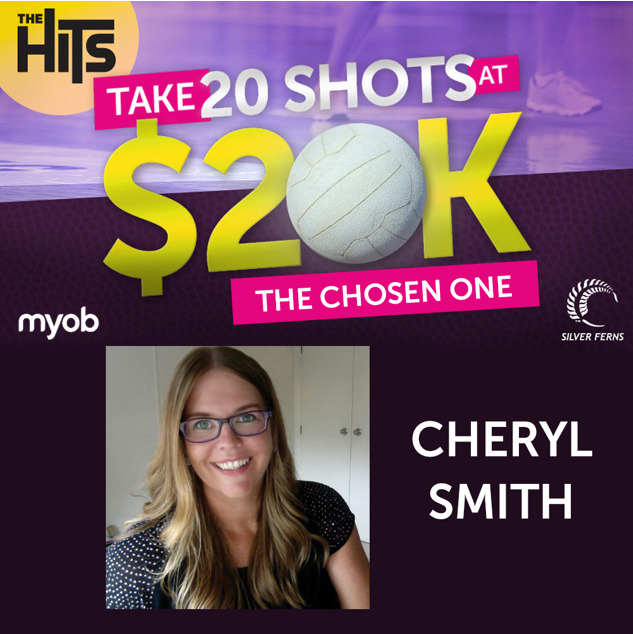 Take 20 Shots At 20K thanks to MYOB – proud sponsors of the Silver Ferns!
Buried in bookwork? MYOB can save you 10 hours of data entry a month which frees you up to do the things you really enjoy, like playing sport. Check them out on Facebook here.