Aussie mum who feeds her family of four for $45.80 a WEEK shares her secrets
Publish Date

Friday, 23 March 2018, 4:00PM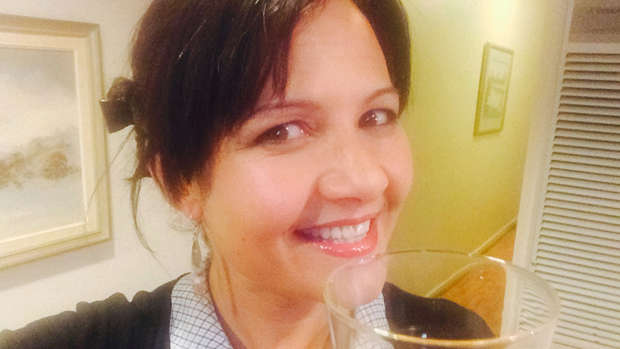 Melbourne-based money blogger Penina Petersen can feed her family of four with just AU$42 a week.
While it may seem impossible to many, the mum-of-two has released a book to prove to parents that spending AU$1.50 per meal is achievable.
'So many people don't believe me when I tell them. But this trick works, its old school and it's stupidly simple,' said Mrs Petersen.
Her book $1.50 Dinners includes a full grocery list, with tinned tomatoes, chicken noodles, beef mince and tortilla wraps making the cut, and taking the total monthly food spend to AU$168.
Mrs Petersen has conjured up pea and ham soup, chicken pie, chilli con carne and pesto pasta on her weekly budget and they're a huge hit with her two young children.
And while steak is never on the menu she said the savings are worth going without.
'We've been doing it for three months now. If I don't plan and don't have a system, it's AU$200 a week for our family — I'll just go to the shops and randomly buy stuff. At a minimum [we're saving] AU$100 a week, over three months that's AU$1200. That's like an airfare for someone,' she said.
In total people could be saving 'up to AU$5,200' each year if they just 'take the time'.
The easiest way to curb your spending is to plan ahead and cook the majority of your weekly meals on the weekend.
Mrs Petersen spends 'a whole Saturday preparing five bulk meals for the month' but said taking the time to get creative saves you the stress of making dinner after a hard days work. 
'For example you might be having a chicken stir-fry but add some shredded lettuce on the night to serve,' she told the Daily Telegraph.
'Once you've used the system once, it actually trains you to put your blinkers on, rein in spending, stick to a list and be conscious of how easy it is to overspend.'
In this case, the system takes just one weekend for the 'privilege of knowing dinner is served every single night of the month.'
'I can put my feet up while saving thousands. This is a win-win.' 
The Petersen family is not shy about saving having pulled themselves out of AU$50,000 in debt in 2004.
After their sign writing business closed down they were forced to make major lifestyle changes or declare bankruptcy.  
In 2004 they moved to remote Western Australia and worked to pay off every last cent in just one year.
Now the couple own a home in Frankston, Melbourne, reportedly worth more than AU$1million.
'I was terrified out there in the Aussie bush with the massive roaches and snakes,' New Zealand-born Mrs Petersen recalled on her website Savings Room. 
'My family was far away and I felt naked (metaphorically!) without all the distractions of city living.'
But, the pair got jobs on the mines - Penina as a personal assistant and Richard as a truck driver - and their luck began to change.
'We got really really good at sitting on a porch, looking at the stars and talking to each other,' Mrs Petersen told News Corp.
This article was first published on www.dailymail.co.uk and is republished here with permission.