Acappella group Pentatonix have a new member!
Publish Date

Thursday, 19 October 2017, 1:48PM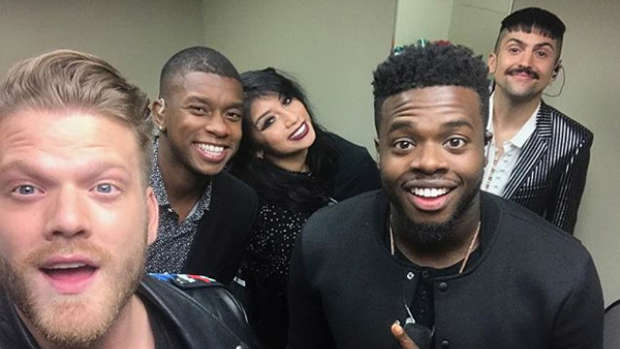 It's been over 5 months since the founding bass singer of Pentatonix called Avi Kaplan decided to step away from the acapella group.
The Pentatonix YouTube channel, with over 13 million subscribers has been quiet since then but with the holiday season approaching, they've added a new member to the group.
His name is Matt Sallee and he'll join Pentatonix as the bass voice for their upcoming tour and a new album, titled A Pentatonix Christmas Delux.
Salle is a graduate of the Berklee College of Music and will take over Kaplan's position in the group.
Fans will get their first chance to hear the new voice when Pentatonix's Christmas album drops on October 20. 
It consists of 16 tracks and will add several songs to their original Christmas album which was released last year as the group's third holiday-themed collection.
We're definitely getting excited for Christmas and can't wait to sing along to the new tracks on whats bound to be a great album!