Magnitude 7.1 earthquake off East Coast shakes North Island
Publish Date

Friday, 2 September 2016, 5:23AM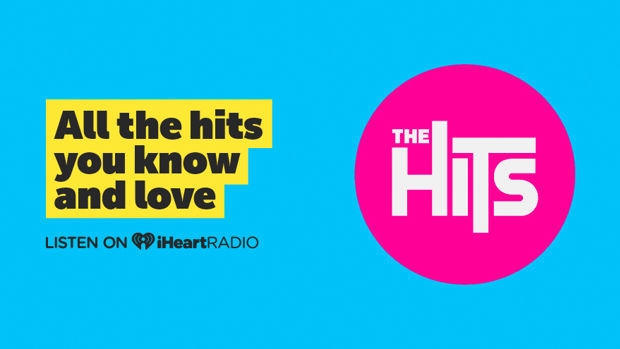 • Magnitude 7.1 earthquake struck at 4.37am, around 100km northeast of Te Araroa
• Tsunami warning issued for East coast of the North Island, including Auckland, Waikato and Bay of Plenty
• Coastal regions warned of currents and surges 
• Te Waka O Rerekohu Area School, Tolaga Bay Area School and Waikirikiri School in Gisborne are closed
People on North Island's East Coast have been warned to stay away from beaches and students are being told to stay at home following this morning's 7.1 Earthquake.
The quake hit at 4.37am, around 100km northeast of the East Cape settlement of Te Araroa, at a depth of 55km.
It was the biggest to hit the area in a decade, lasted nearly a minute and was felt across much of the North Island.
More than 50 aftershocks have been felt so far.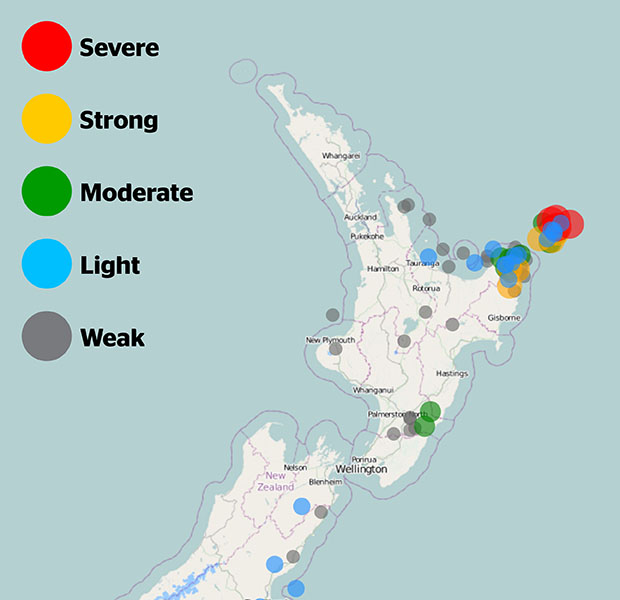 East Coast MP Anne Tolley said it was one of the strongest quakes she had ever felt.
Gisborne resident Chris Braybook posted on the Gisborne Herald's Facebook page that his house had a crack in the side of it.
Meanwhile, Te Araroa resident Amohi Cook said she and several other residents had huddled in their vehicles on hills above the township this morning.
"I woke up about 4.28am, looked at the clock and the house was rocking.
"It was one of the freakiest ones I've ever felt. The local [Department of Conservation] man called up by husband, who is the chief of the Te Araroa fire brigade, and he went and set the alarms off three times to get everyone up."
80 minutes of #seismic data from TROLL, Antarctica. Mag 7.1 #earthquake in #NewZealand with aftershocks. #NZeq pic.twitter.com/RLR9KH1tqI

— Steven J. Gibbons (@stevenjgibbons) September 1, 2016
The quake was followed by several moderate-sized aftershocks, including a M5.6 jolt at 5.01am, and a M4.6 quake at 5.03am. A series of small shocks of up to 3.7 magnitude were felt in Te Araroa about 7.45am.
Shortly after 6am a potential tsunami threat was upgraded to a warning by Civil Defence.
The warning covers the East coast of the North Island, including Auckland, Waikato and Bay of Plenty and the upper South Island.
Estimates of expected threat levels are as per the attached map. Waves are anticipated to be between 0.2-1m. #EQNZ pic.twitter.com/OcRS80Qojq

— MCDEM (@NZcivildefence) September 1, 2016
After the quake, Civil Defence advised people living along Gisborne district's coastline to go to higher ground or as far inland as possible.
Residents have since been told they can return to their homes, but they're strongly advised to stay away from beaches and away from streams and estuaries.
There have been several 30cm wave surges. Civil Defence says there isn't expected to be flooding near the shore, but that assessment could change.
Te Waka O Rerekohu Area School in Te Araroa, Tolaga Bay Area School and Waikirikiri School in Gisborne are closed today.
Gisborne mayor Meng Foon says contractors and council staff will be out later today checking all infrastructure, including power, phone lines, roads, bridges and water pipes.
Many Aucklanders felt the quake. One person in Auckland tweeted that if felt like a large truck passing by their house.
Kiwirail closed Auckland's train tracks between Newmarket and Britomart on advice from Ministry for Civil Defence early this morning.
They were reopened before 8am but people have been advised there would be delays.
People on Auckland's East Coast and in Northland are advised to stay out of water and away from beaches and shore areas.
East coast residents in the Coromandel and the Hawke's Bay also reported being waken by the shaking.
More aftershocks are expected over the next couple of days.
People in the above/ coastal areas should:
1. Stay out of the water (sea, rivers and estuaries, including boating activities) 
2. Stay off beaches and shore areas
3. Do not go sightseeing
4. Share this information with family, neighbours and friends
5. Check news websites, listen to the radio and/or TV for updates
6. Follow instructions of local civil defence authorities