Blue Week: Monday 17th - Sunday 23rd June
Publish Date

Tuesday, 11 June 2019, 9:30AM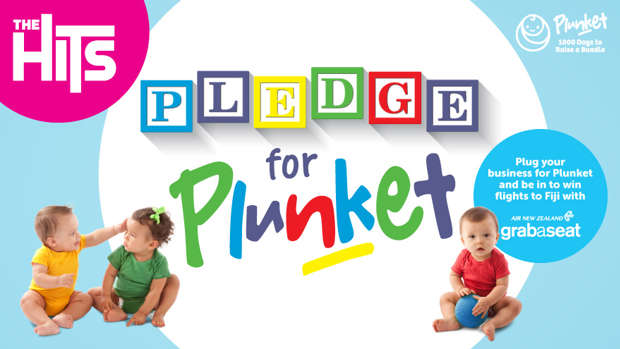 Blue Week for Plunket is back! And this year the campaign will be run for one week in June, commencing Monday 17th.
HOW IT WORKS
Blue Week for Plunket is a "fun mufti day chosen in one week" which supports Plunket's nationwide community services
1) Dress in blue (in your coffee or parenting group, workplace, at home, at your local school or favourite cafe) any day of the week during 17th June – 23rd June 2019.
2) Collect money (encourage everyone involved to donate a gold coin or more to Plunket).
3) Donate to Plunket (send the funds via bank account or make an online donation to go towards Plunket community services).
It's as simple as that! #raiseabundle #bluedayforplunket
PLUS DONATE FOR A PLUG FOR PLUNKET AND BE IN TO WIN RETURN FLIGHTS FOR TWO TO FIJI THANKS TO AIR NEW ZEALAND'S GRABASEAT!
Give a donation and we'll give you 30 seconds on air
Listen out for the cue to call each weekday across Monday 17th - Friday 21st June from 9am - 3pm, dial 0800 THE HITS, donate and you're in the draw!
If you want to get in early and secure a donation spot, contact us here
Alternatively, you can register below for a shared "shout out" if you don't want to go on air and call in -  you can donate here for this