Pledge for Plunket: Watch Mike Puru's epic 13k pram-a-thon for Plunket!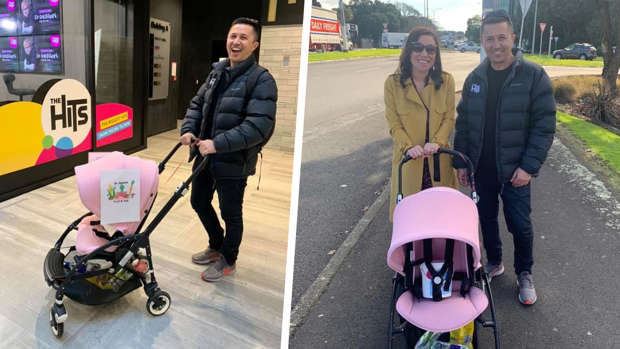 This week Mike Puru went the distance to help raise money for Plunket!
As a part of The Hit's Pledge for Plunket Mike decided to go on an epic pram-a-thon, walking an amazing 13kms from Auckland's CBD, all the way to Sylvia Park.
Wowee! Go, Mike!
Watch how his journey unfolded ...
1 hour in!
2 hours in!
3 hours in!
Final hour!
He made it!
Want to Pledge for Plunket? You can donate right now: