SOUTH ISLAND: Register your cafe for the Cheese Roll-a-thon!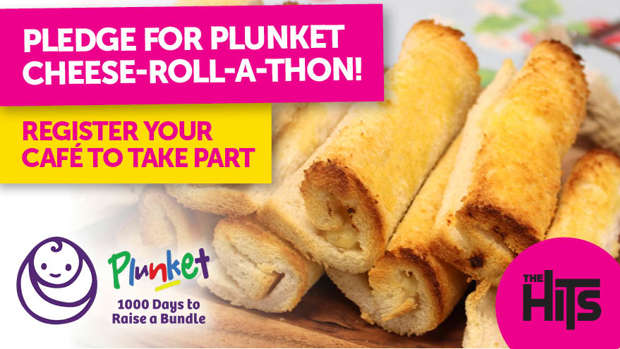 We want cafe's around the South Island region to take part in our 'cheese roll a thon' and create what they think is the BEST cheese roll
Create a cheese roll, make them every day for the week of 10th June – 16th June, encourage people to come and try your cheese rolls and then direct them to vote for your cheese roll online at thehits.co.nz. 
Cafés who create a cheese roll will sell these during the week and donate a percentage of sales to Plunket (or all sales) and this is their entry fee to the cheese roll-a-thon competition to go in the running for winner!
If you are part of a parenting/coffee group, make your local 'meet-up' spot a café participating in the cheese roll-a-thon! Then taste, judge and submit  your favourite cheese roll vote at thehits.co.nz.
Why get involved?
Support Plunket and make the difference of a lifetime

Get coverage on the Plunket social media and The Hits social media platforms in Southland region

Have a space on The Hits website where you display and show off your cheese roll entry, and get people to 'vote' or 'judge' it online

Be in the running to 'own' The Hits and Plunket Best Cheese Roll in the South Island – in conjunction with Pledge for Plunket 2019!