Column: Martin Celebrates 20 Years Of Marriage
Publish Date

Wednesday, 4 May 2016, 8:13PM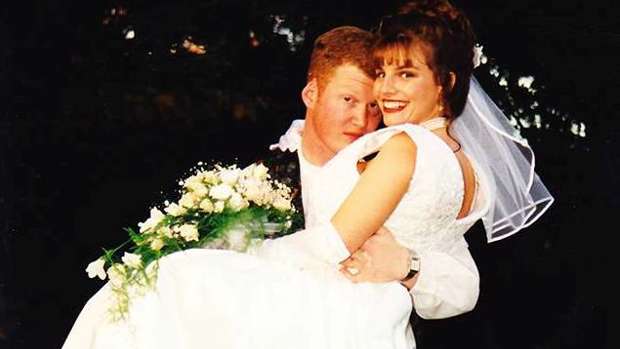 Big congratulations must go to Martin and Penny Good who are today celebrating their 20th Wedding Anniversary!
I thought I was a real trooper for putting up with Martin for six years but 20? Well done Penny!
It's a somewhat rare milestone to reach these days so I asked them; "What's the secret to a long and happy marriage?" And this is what they said. 
"There's a common notion that you need to be with a partner for an extended period of time before knowing if they're 'the one'. Maybe for a lot of people that's true – but there's a portion of people who really do instantly know it's a forever thing.
We were talking marriage 3 weeks after meeting, despite our very young age (21 and 22). We managed to hold off on an engagement, to avoid giving our families a heart attack, for 5 months, but on our wedding day we'd been together for only 10 months. We honestly just 'knew'.
Fast forward 20 years and reflecting on why we're still in this together, happy, healthy (aside from age related ailments!) and doing "life" as best we can……it doesn't just happen.
We've done it all, the things that can break you….building houses, losing parents, redundancy, children. We choose to turn to one another, not away. Commitment, honesty, communication, selflessness and doing stuff together is our recipe. We are best mates."
How sweet is that? They just knew, but also acknowledge that a happy marriage does take work. I love the bit about turning to each other instead of away. So often problems in our relationships arise due to a lack of communication and not being open with each other. Unlike many men Martin is very good at communicating, the problem is trying to get him to shut up!
My parents are celebrating a marriage milestone of their own next year. March will mark 40 years since they wed! I asked my Mum the same question I asked the Goods. Obviously I was expecting her to credit her amazing children for helping keep their marriage strong but instead she said "Sarah, divorce is expensive." Good to see they are keeping the romance alive!