Marlborough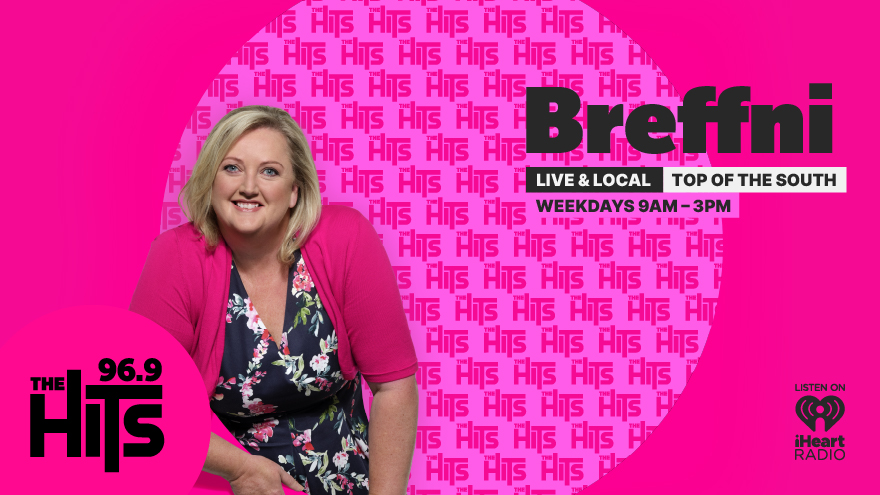 9:00am - 3:00pm
Breffni O'Rourke is Live and Local in the Top of the South!
A confirmed Mainlander, she has been a part of the media industry for a long time, working in Christchurch, Dunedin, Nelson and Marlborough.
Breffni loves living in the Top of the South, loves a good belly laugh, being on or in the water, all things foodie, cats, her phone, a good comedy gig or show, the power of music and absolutely loves hanging out with you every Weekday from 9AM - 3PM.
Tune in across Marlborough on 96.9FM and 89.1FM in Picton! Get in touch on 0800 THE HITS or email [email protected]