The 5-star family from Travel Guides NZ in Marlborough
Publish Date

Thursday, 11 March 2021, 3:09PM
Jaala & Steve from the 5-star family of TVNZ 2's Travel Guides NZ caught up with Breffni about their Marlborough experience, which airs tonight on TVNZ 2 at 8pm!
Explore one of the most amazing places in the world - our home! Rediscover our magical country through the eyes of ordinary Kiwis on extraordinary adventures. 
Stephen McClymont and Jaala Dyer are big believers in serendipity. The two met by chance on an Air New Zealand flight from Sydney to Auckland. They married in a hurry for a visa that would allow them and their respective children to all live together in Asia. The couple share six children between them and call themselves the ultimate blended family.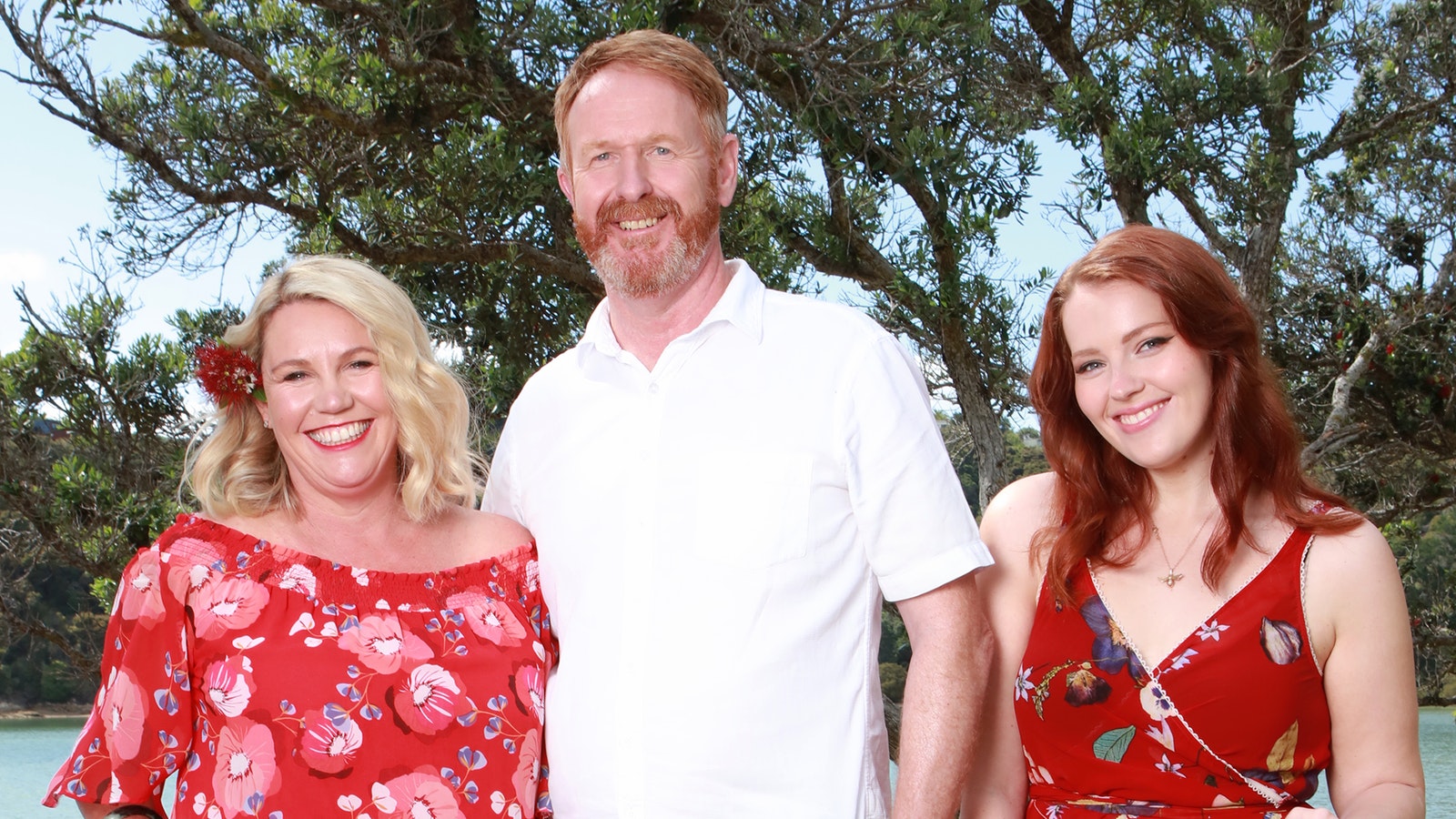 Now settled in Hamilton, the couple prioritise family time. They once flew five of their six children to India for a holiday, and even tricked them into a hiking trip in the Himalayan foothills! At home, Jaala and Stephen enjoy entertaining friends, cooking from scratch, and drinking wine (especially wine from Stonyridge Waiheke Island, which is their favourite).
The pair describe their family as high energy, enthusiastic, curious, and complex. Stephen, who works at PWC law firm, calls Jaala the Head of Family Logistics. Jaala is the organiser and Stephen is the fixer. His positive mindset and problem-solving skills are his superpower.
The two also believe they have good luck, something that was confirmed by a shaman in Bali.
Their favourite places include Sydney, Singapore, Hong Kong and Thailand. Closer to home they enjoy Waihi beach, Whangamata and Castle Point in Wairarapa. However, their favourite place to be is at home with their children and each other. Jaala says the more she travels, the more she loves home. Every trip to a new country makes her
appreciate Aotearoa.
Jaala's daughter Abbey joins her mum and stepdad on the Travel Guides journey. Abbey was born in Hamilton, where she now lives and works as an early education teacher. She's also completing a Bachelor of Arts in History. Abbey describes herself as sociable, funny, and empathic. Her favourite place in the world is bed, followed by Prague and Taupo Bay. In the future Abbey wants to go on a historical tour of Greece and get her scuba diving
license.
Listen to the full interview above!