Nelson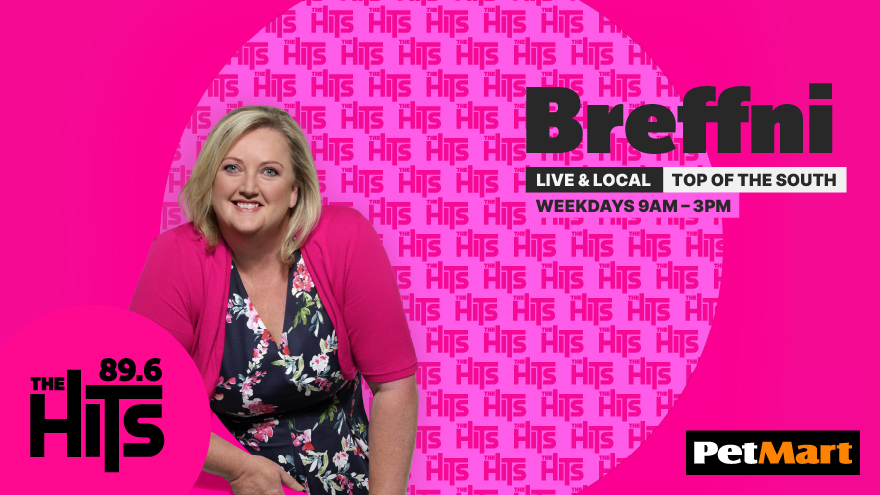 9:00am - 3:00pm
Breffni O'Rourke is Live and Local in the Top of the South!
A confirmed Mainlander, she has been a part of the media industry for a long time, working in Christchurch, Dunedin, Nelson, and Marlborough.
Breffni loves living in the Top of the South, loves a good belly laugh, being on or in the water, all things foodie, cats, her phone, a good comedy gig or show, the power of music, and absolutely loves hanging out with you every weekday from 9AM - 3PM.
Tune in on 89.6FM Nelson, 1269AM Takaka or stream wherever you are on the free iHeartRadio app, just search The Hits Nelson! Get in touch on 0800 THE HITS or email [email protected]
The Hits Nelson Mornings are thanks to Petmart - Your local pet specialty store, in two handy locations - Pascoe Street Tahuna & Queen Street Richmond!