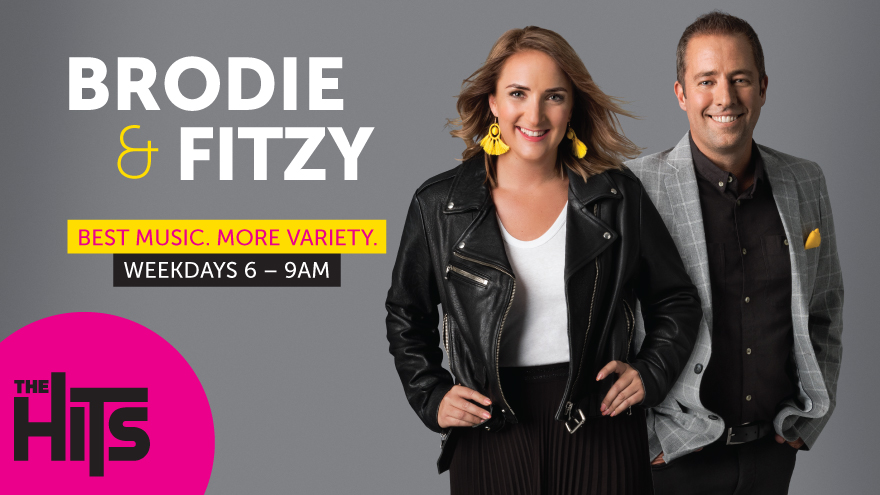 Join Brodie & Fitzy for The Hits Breakfast!
He's a familiar voice on the Canterbury airwaves, married and has a kid.
She's fresh off TVNZ's Breakfast, single and a party animal.  
Together, they're bringing you laughs and fun times every weekday morning in Christchurch on 97.7, Sumner on 96.5, Ashburton on 89.3 and Kaikoura on 91.5.
Come for a ride!