ALL THE SINGLE TRADIES!!!
Publish Date

Sunday, 19 May 2019, 7:03PM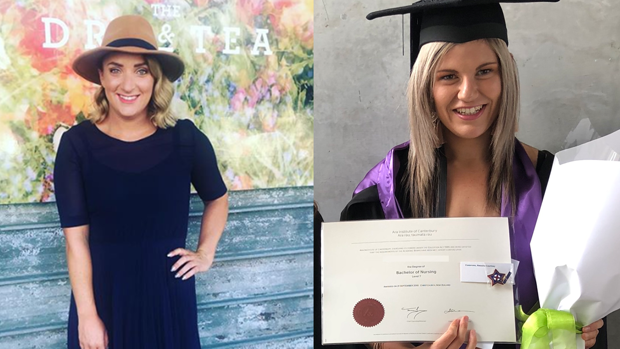 Brodie Kane is perpetually single. Fitzy and Producer Cody tried to set her up with a rural bloke last year to no avail... Now they're trying again! 
The boys reckon she'd love having a Tradie round the place all the time, so they tried to persuade her to let them find one for her!
She's agreed to this on one condition... She's not doing it alone.
We've found a lovely lady who is coming along with Brodie for the ride!
Tash Commons is a 23 year old nurse and says:
"I'm letting someone else pick for me because anyone I pick myself goes down the dunny in a few months. Would love myself a big tradie with big shoulders to carry all my sass and opinions. Always keen for a date because if worse comes to worse at least I'll get free food, if there not a cheap ass! And who wouldn't love my face on a billboard haha
Gym junkie because I love running from my problems. 
Not a complete failure in life just my love life, I'm a registered nurse! Just because they're a tradie doesn't mean I want a tool!"
If you are a single tradie up for a date with Brodie or her single pal Tash, make sure you register below!