Brodie: Married At First Sight sex therapy 'the most awkward thing' ever
Publish Date

Tuesday, 13 March 2018, 1:30PM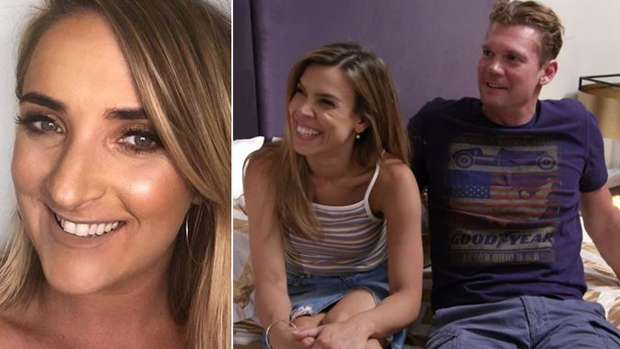 If you're not already following Brodie Kane on Instagram, you really need to get on board.
In addition to her excellent Keeping Up with the Kanes installments - featuring her always sassy mum Jo Kane - The Hits' radio host has taken to nightly updates on her latest obsession: Married at First Sight.
In true B-Kane style, she says what we're ALL thinking - and last night's insanely awkward episode was too much for any of us to handle.
Brodie couldn't wait for the end of the ep to post her first critique, declaring it: "The most awkward thing we've ever seen."
READ MORE:
• This is what Married At First Sight's Tracey looked like before cosmetic surgery
• This 'Married At First Sight' groom's criminal past has just been revealed...
She was referring to the toe-curling cringe of sex therapist Trish making Carly and Justin touch each other in front of her - and by way of the cameras - several thousand other people.
Brodie returned later with her verdict on the rest of the show.
"Crikey that was a big episode of MAFS. One of my favourite moments was John tearing up when his daughter surprised him. And Troy forgetting to tell Ashley that his mother is a coeliac.
READ MORE:
• Married At First Sight's Tracey responds to claims she's pregnant 
"MVP goes to Melissa's dad with his wee hat and his cane... And runner-up MVP is Sarah's brother for his good advice to Telv. I thought that was really good. Pity, it didn't work because they are in a whole world of pain.
"Dick of the day, in my opinion, goes to Dean's friend Cactus. Ratty thing. I didn't get a good vibe off her. And creep of the day has to go to sex therapist Trish, doesn't it? Because WOAH."
Brodie ended the night's commentary by reminding her followers she is "more than just MAFS..." but we are loving it. Keep up the great work Brodes.
This article was first published on Spy and is republished here with permission.