Publish Date

Wednesday, 6 March 2019, 12:22PM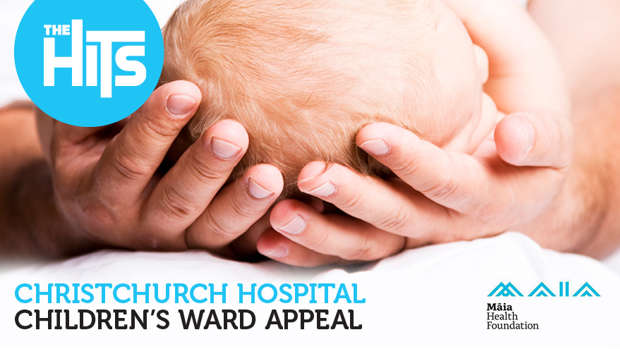 WHAT ARE WE DOING?
The Hits is raising $23,000 for a valuable piece of equipment for the Neonatal Service at Christchurch Women's Hospital. 
The Neonatal Intensive Care Unit (NICU) cares for babies from the entire Canterbury region, as well as South Canterbury and West Coast babies that are 35 weeks old and under.
The first 10 minutes is critical for a preterm newborn. Neonates are at the greatest risk and require specialised care. When complications arise, a highly skilled team of healthcare professionals must be prepared to deliver quality care.
Laerdal's Premature Anne is a realistically proportioned 25-week preterm manikin designed for healthcare professionals to train in the care and resuscitation of preterm infants.
Premature Anne is designed to deliver realistic experiences to help save the lives of preterm babies.
We want to buy this.
THE STORY SO FAR 
The story started after we arranged Fitzy's vasectomy. It felt good helping people - so we wanted to do more!
We thought long and hard about this. After focusing on the Childrens' Ward at Christchurch Hospital, we didn't want to just 'raise money' that could've gone to someone's salary, management fees or similar. We wanted to buy a physical thing.
We dug around a bit and discovered the Maia Health Foundation - their sole task is to raise money for the Christchurch Hospital.
So we asked them - what does the Childrens' Ward need? They came back with Premature Anne. 
To find out how important this piece of equipment was, we spoke to the Neonatal Nurse Educator and also a mum who has had two children in NICU.
ABOUT NICU
The Neonatal Service provides 24-hour care for newborn babies with a variety of special needs. This includes prematurity, surgery, congenital abnormalities and babies who may have been compromised at birth.
There are 11 intensive cots and 30 special care cots, and approximately 900-1000 babies a year admitted to NICU.
This an opportunity for you to support the healthcare professionals who care for our tiniest patients, so please...
HOW CAN YOU HELP?
We need $23,000 to buy this hugely important piece of equipment. You can help by donating here, or alternatively you can address a cheque to "Māia Health Foundation" and post to PO Box 36-757, Merivale, Christchurch 8146
You can also donate via Direct Credit - The bank account number is 03 1700 0303533 01
For all the details, text DONATE to 4487!
Let's do this Christchurch!