WIN our Deadly Ponies handbag!
Publish Date

Wednesday, 2 May 2018, 11:09AM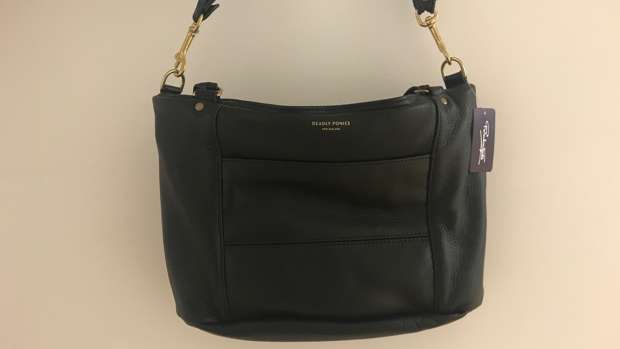 You may have been following the story on-air..
Brodie has a Deadly Ponies handbag, Fitzy doesn't get why people would spend $850 on an accessory.. We spoke to a few listeners, and found that they're in hot demand!
We asked the boss for $850 to buy one for a giveaway... He said no, so it was time to get crafty...
We have 5 main bosses here at NZME so we asked each of them for a small amount of money for different things:
We need new headphones - $200 from Todd (Boss of The Hits)
Taxi reimbursed from Auckland - $160 from Avo (South Island boss)               
Meeting potential new clients - $200 from Greg (South Island GM)
New piece of kit to share with Adam and Eve in the studio - $200 from Ross (ZM boss)
We've been on-air three months..  Let's celebrate with a morning tea for the office! $100 from Boggsy (NZME CEO)
Total - $850!!!
We have the bag - now we want to give it away! 
This isn't your typical radio competition - we want you to be selfish. Do you just like the colour? Is it your style? Tell us here!