Secret Life Of Girls with Jane, Sally & P
Publish Date

Tuesday, 14 June 2016, 9:41AM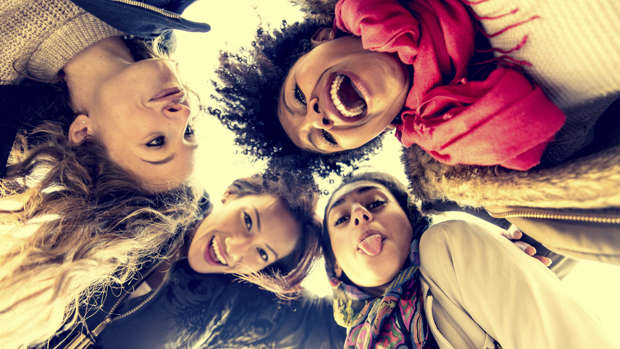 This week's Secret Life of Girls with Jane, Sally (filling in for Brooke) and P, we've found some gems!
MAC'S CIDERS –
Sally has discovered Mac's Craft Beer's 'designer range' of ciders.  The flavours include – Blood Orange and Cardamom, Cranberry and Ginger, Cloudy Apple, Chilli and Lime AND Mid Tempo.  Sally's favourite is Chilli & Lime and says they are great because unlike other ciders are NOT TOO SWEET!  If you want to try something a little different from your usual 'drop' check out these ciders!
SOOKIE STACKHOUSE SERIES – by Charlaine Harris
If you are after a good book (in fact this is a series) Jane said a MUST READ is the Sookie Stackhouse Series.  These are the books that TRUE BLOOD (the tv series) are based on, but the great thing about these books is that if you have watched True Blood, you can still read the books as there are other story lines that have not been included in the tv show.  Jane has promised us that these are not books for teenagers, these are books for the big kids!  Check out the Sookie Stackhouse Series, they are also known as -
* The Sookie Stackhouse Novels
* The Southern Vampire Mysteries
* True Blood (TV show's title)
* La Communauté du Sud (FR)
BAGGU
Reusable shopping bags are everywhere, however a lot of the time they are quite cumbersome and (or) you forget to take them with you when you go shopping.  Well P has discovered the cutest reusable nylon (handled) bags that are suitable for shopping.  They are perfect as they fold up to the size of a pack of playing cards and easy just to throw in your handbag and have on you all the time.  They start from $7.50 and the colours and designs are SO CUTE!!  P uses them as swimming bags for her kids, they are light, easy to clean and dry in not time -  and have we mentioned CUTE.  Check out P's favourite - the pink flamingo at www.baggu.com .