Young Kiwi siblings argue over which Barrett brother they are and it's the most adorable thing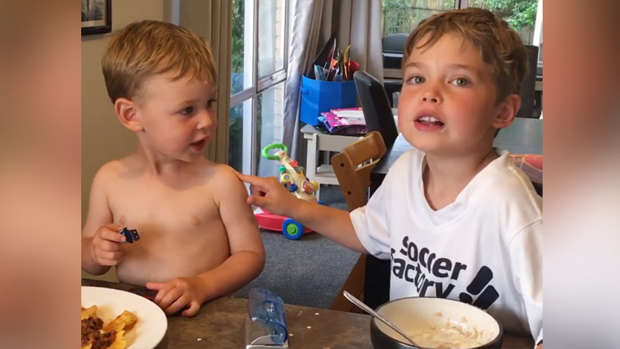 All Black brothers Beauden, Scott and Jordie Barrett are some of rugby fan's favourite players.
And for these two young Kiwi siblings, deciding who gets to be who has turned into quite a hot topic argument.
In a sweet video captured by their dad, Kyle McLean, the older of the two siblings is adamant that he is Jordie Barrett, while his younger brother is Scott Barrett.
As for Beauden Barrett? Well, of course, only Beaudy can be Beaudy!
However, the younger sibling throws a spanner in the works by claiming that he, in fact, gets to be Beaudy. 
Watch their adorable argument unfold below:
If that didn't make you giggle, we're not sure what will!