Aussie teens take on Northland's best
Publish Date

Friday, 15 January 2016, 11:47AM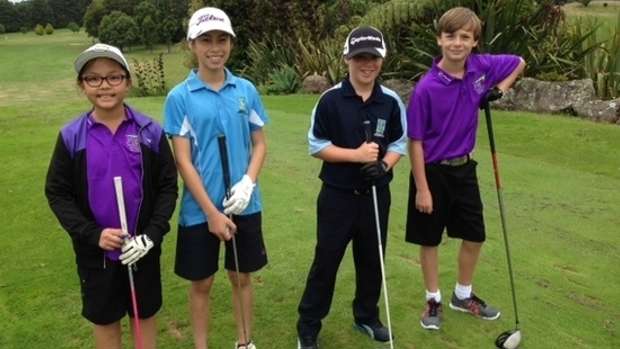 A team of emerging young golfers from the prestigious Jack Newton Junior Golf Academy in New South Wales, Australia recently challenged a team of Northland junior golfers at Sherwood Park Golf Club.
Travelling to New Zealand to give their emerging talent experience at the NZ Under -19 Golf Tournament for the past three years, this year's trip included warm-up matches against Northland and North Harbour.
The Northland boys' team were successful against their Aussie counterparts, securing four wins and one halved match. Cole Allen (Hikurangi), Chris Shepherd, Stephen Laing and Ben Bowmar (Whangarei) all won their matches, while Tarrin Rous (Mangawhai) halved his .
The Northland girls' team, which included three young emerging players, also had on board the experienced Taimana Ngakura.
Northland will be losing Ngakura to the United States as she is leaving in July to attend California State University in San Marcos on a four-year study and golfing scholarship.
Against the NSW girls, Northland's Danielle Ngakura won her match, Setiny Pheng halved her match, while Taimana Ngakura and Leona Mortimore lost their matches.
Overall, the Northland boys beat NSW 51-39. The girls team lost 42-30 which had the teams finishing in a tie overall with 81 points each.