Bottle snatchers grab non-alcoholic wine from Whangarei liquor store
Publish Date

Friday, 5 May 2017, 10:19AM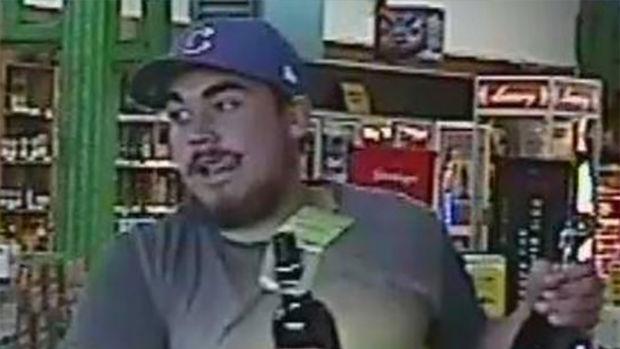 A bottle snatcher caught on camera exiting a liquor store with his tongue hanging out looks to be licking his lips in anticipation of drinking his stolen booze.
However, he probably discovered soon after jumping into a black two-door BMW hatchback and taking off that only one of four bottles he and his mate had snatched had alcohol in them.
The two men walked into Cactus Liquor about 4pm on Monday. They left with three non-alcoholic "wines" and a bottle of fortified Greek wine.
They also left behind clear security camera pictures of themselves.
Police are impressed with the quality of the photos, but were less complimentary about the organisation of the theft.
"It doesn't sound like an overly organised job so to speak,'' Senior Sergeant John Fagan, area prevention manager for Whangarei, said.
"My impression is they were looking for something to drink that night and if they got alcoholic stuff they were going to have a good night," he said.
But the pair took only one bottle of alcohol, a fortified Greek wine; the other three bottles were non alcoholic wine, Mr Fagan said.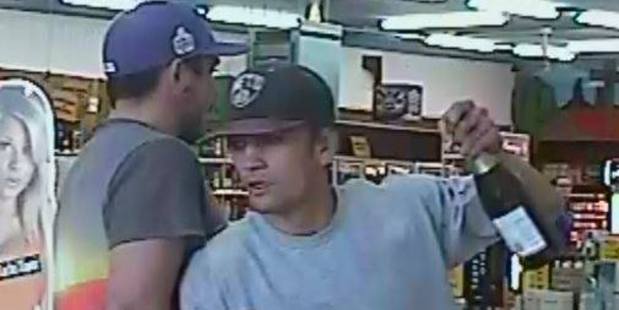 Can you help police identify this man swerving past his mate with two bottles of wine in hand?
Mr Fagan praised the liquor store for its"fantastic" set-up of CCTV cameras which meant the two men were easy to identify.
"We had visited the store and spoken to them about crime prevention and they've got good systems in place. They've really thought about the layout of the store and position of the cameras," he said.
Mr Fagan said police had not received any calls identifying the men yet but said they were following some strong leads.
If anyone can help identify the men contact Whangarei police 09 430 4500 or you can anonymously contact Crimestoppers on 0800 555 111.
This article was first published on Northern Advocate and is republished here with permission.