Michelsen leads NZ at Games closing ceremony - but no one sees it
Publish Date

Tuesday, 17 April 2018, 11:02AM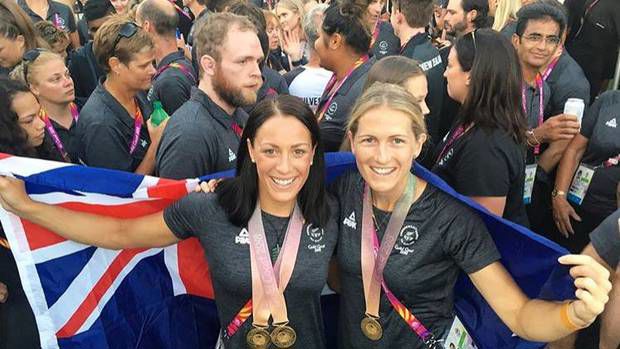 Kamo's Stacey Michelsen was given the honour of leading the New Zealand contingent into the closing ceremony at the Commonwealth Games but was not seen on TV.
No one was able to watch her take them into Carrara Stadium as the athletes were rarely shown in the two hour ceremony, which saw many athletes leave before the conclusion.
The teams were led into the stadium during the pre-show, meaning it wasn't shown on television.
The decision to leave the athletes out of the broadcast earned the ire of fans, leading to an early morning apology from Games boss Peter Beattie.
"Having them come into the stadium in the pre-show meant the TV audience were not able to see the athletes enter the stadium, alongside flag bearers. We got that wrong," he tweeted yesterday.
"This decision to bring the athletes into the stadium before the broadcast was operationally driven given there were restrictions on being able to keep the athletes waiting in comfort.
"We were driven by the welfare of athletes."
Before the ceremony, in a video on the New Zealand Olympic Team Facebook page, Michelsen said it was an honour to lead the Kiwis after her and the New Zealand women's hockey team won the gold medal by defeating Australia 4-1.
"To be named flag bearer is a huge honour," she said.
"Obviously the New Zealand team is made up of so many amazing athletes and to be surrounded by them over the last couple of weeks has been so inspiring.
"It was such an amazing effort from our girls in the final so I will be waving that flag high and mighty."
The closing ceremony drew a successful Commonwealth Games to an end after New Zealand picked up 46 medals (15 gold, 16 silver and 15 bronze).
Northlanders Michelsen, Madison Doar, Sam Harrison, Ella Gunson and Brooke Neal were part of the victorious hockey side while Portia Woodman played a starring role in New Zealand's womens sevens extra time win over Australia.
Michelsen said the Games were about being part of a wider team.
"The Commonwealth Games is a really special event in that you aren't just here as a hockey player, you're here as a New Zealand athlete and part of the wider team.
"You get to meet these amazing New Zealand athletes and get to support them. You're bumping into them day to day and you definitely draw on them for inspiration.
"Every time you win a medal it's really exciting, obviously for the individual, but for the wider team as well."
For more information check out the Northern Advocate