Northland dad speaks about loss of only son in crash caused by drunk driver
Publish Date

Wednesday, 4 April 2018, 1:52PM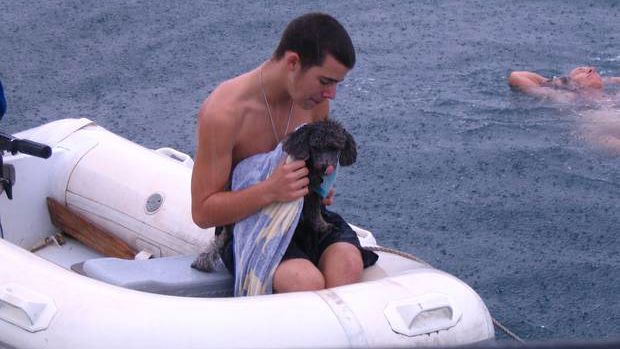 After being dropped off home, Hunter Mackenzie stuck his head back in the car window and said, "Love you, Dad".
Those were his last words to father Ross Mackenzie just hours before the young Whangarei man was killed in a road crash while delivering pizza on a scooter.
It's now been revealed the man responsible for that crash, Howard Patrick Latimer, has twice been convicted of careless or inconsiderate driving causing death or injury among a long list of convictions for driving offences spanning 37 years.
The 54-year-old roofer also has three previous convictions for alcohol-related driving matters.


In 2001, Latimer was convicted and discharged in the Tauranga District Court on one charge of inconsiderate driving causing injury or death.
The other conviction for the same offence was earlier than that. The Northern Advocatehas been unable, at this stage, to determine the details of both those cases.
According to the police summary of facts over Hunter's death, Latimer tried to buy alcohol from Liquorland on Walton St but was refused after a staff member thought he was drunk.


Before entering the liquor store about 5.30pm on September 20 last year, he reversed into a parked vehicle while attempting to park his car outside Liquorland.
After he was refused alcohol, Latimer got back in his car and drove along Dent St and collided with the scooter driven by Hunter Mackenzie, 22, while turning right into Norfolk St.
Hunter was on a delivery run and was heading down Dent St when the collision happened.
He fell on to the road and died in Whangarei Hospital a short time later.
To read the rest of the article, check out the Northern Advocate website