Six60 fans weren't afraid of the rain
Publish Date

Monday, 4 January 2016, 3:04PM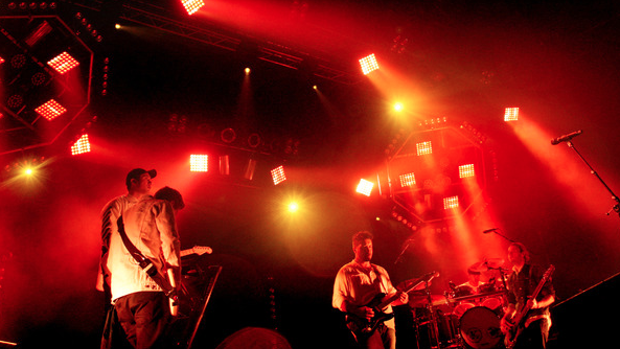 The rain was torrential at times, but that didn't stop thousands of people braving the foul weather to watch top Kiwi band Six60 at Whangarei's Toll Stadium.
Rachel O'Gorman, marketing and events manager at Whangarei District Council, said a crowd of more than 4000 turned up on Saturday night, which was an amazing response, given that the heavy rain had been predicted for two days before the event.
However, a few changes were made in the lead-up to the concert to counter the predicted heavy rain. The stage was moved to the middle of the field facing the grandstand so people could watch from the grass or from the grandstand, which is partially covered. The level two lounge of the stadium was also opened to help people keep dry.
Ms O'Gorman said she felt the rain actually helped to instil a sense of camaraderie among concert-goers and the bands.
"Everybody seemed to be really happy and in really good spirits. The sand-based field held up really well too," she said.
"We've wanted to promote Toll Stadium as a place to bring bands and have festivals and we've proved that it's a great venue for both."
Ms O'Gorman said concert promoters Eccles Entertainment were so happy with how the concert went they had already booked the venue for another big band next year.
"The only thing now is for them to find a suitable band and it's all go for next time."
And while plenty of punters had a great time, if comments on the Toll Stadium Facebook page are anything to go by, Ms O'Gorman said things can always be improved.
"There was a bit of delay getting into the venue for some and I think we can work that out for next time."
Six60 also thanked all those who did brave the weather to make the concert a memorable one for all the right reasons. The band said on its Facebook page after the gig: "Whangarei what rain??? Thanks for coming out everyone, young and old! We'll be back for sure."