Two lucky lotto tickets bought in Whangarei
Publish Date

Friday, 6 April 2018, 3:16PM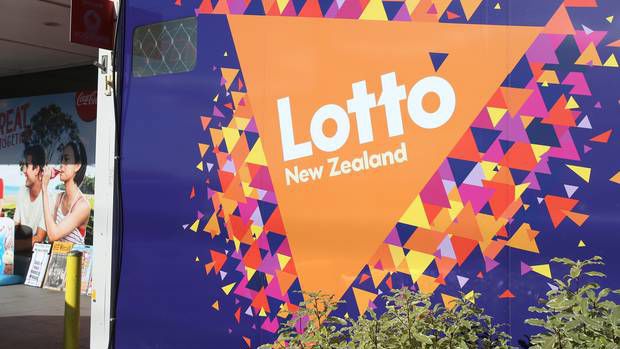 The Northland Powerball winner of $8.3 million can buy their own vineyard and live permanently at luxury Bay of Islands villa where Barack Obama and John Key stayed — and still have a fair bit of cash left.
The region's latest multi-millionaire can instead buy at least 14 houses in the region with the current average asking house price in Northland of $592,091.
Wednesday night's prize was the second largest Powerball prize ever won in Northland and the first time a player from this region won big with Powerball online through MyLotto.
The largest prize won in Northland ever was $17.7m with Powerball first division, in May 2006. That ticket was sold at Kaeo Four Square. Six Powerball first division prizes have been won in Northland since the game began in 2001.
Lotto NZ spokeswoman Jessica O'Sullivan said Wednesday's big win was made up of $8m from Powerball first division and an additional $333,333 from Lotto first division.
The prize money had not been claimed at edition time yesterday.
Two other players from Taranaki and Amberley each won $333,333 in Lotto first division on Wednesday night.
Bayleys Northland general manager Tony Grindle said any number of things could be done with such a whooping amount of money.
"It depends on what the winner invests the win on. Is it on a business investment to generate money or just on lifestyle, vehicles, charity and giving some to family and friends that winners typically do these days?
"You could buy the Marsden Estate Winery and live at The Landing where Barack Obama and John Key stayed recently. You could also buy two or three 1000-acre dairy farms or commercial buildings," he said.
The asking price for the winery in Kerikeri is $4.2m and the package consists of land and buildings, restaurant, vineyard and on-site winery known for its award winning Black Rocks chardonnay, pinot gris and rose. It also has room for expansion of the vineyard and comes with a three bedroom, two bathroom private apartment on site.
The three-bedroom, two-bathroom villa on The Landing is going for upwards of $3m.
The winner could also buy two $4m, limited edition Aston Martin One-77s - which is being touted as the most expensive car for sale in New Zealand - with money left over for petrol to run it.
The other big Powerball wins in Northland over the years were $8.2m in 2001 (Shell Kensington), $5m in 2016 (Sunnyside Foodmarket in Whangarei), $4.3m in 2004 (Keyman Whangarei) and $3.3m in 2002 (Mags n More Dargaville).
The biggest Powerball prize ever won in New Zealand was $44m by a Hibiscus Coast couple in November 2006. The winning ticket was sold at Dairy Flat Food Mart & Liquor in Auckland.
Check out the Northern Advocate for more information