Far North Power Outage Update
Publish Date

Thursday, 8 December 2016, 10:22AM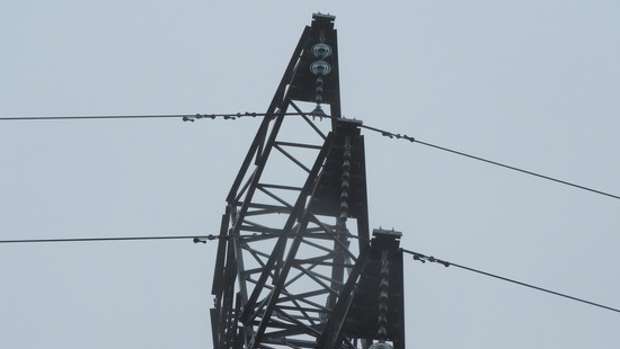 Transpower suspect this morning's major power cut that has affected the north tip of the country may be malicious after bullet casings were found near damaged pylons.
Schools have closed and hospitals are operating on generators this morning as a major fault cuts power to 32,000 homes and businesses across the upper tip of the North Island this morning.
Transpower said police had now been advised after crews discovered the fault on the transmission lines were a result of glass insulators high on three transmission towers damaged by bullets.
A major fault had cut power from Kaikohe north since about 3am but bad weather was earlier hampering the grid operator's efforts to get to the site.
The Northland Fire Service have updated information in regards to the power outage as follows:
Before your Electricity is restored:
Ensure all electrical appliances and power outlets are turned off and unplugged
Inspect all electrical appliances for any visual damage and if damage is found, DO NOT USE
Do not attempt to make temporary repairs to damaged electrical equipment
When your power is restored:
If you feel any tingles when touching electrical appliances or water taps, or if you hear unusual buzzing or flickering of lights when your power comes back on, turn the main switch off immediately. Seek assistance from a qualified trades person.
If circuit breakers trip or fuses blow, this is a warning that something is wrong, keep them switched off and seek qualified advice
Always treat exposed wires with care. Remember that turning off the main switch does not mean that the wires feeding power to your house will be safe
Update #2 from NZ Fire Service - 11:20AM
Using portable generators during Power Outage
New Zealand Fire Service is aware that portable power generators are in use in places around the Far North. Being a liquid fuelled appliance, care needs to be taken when re-fuelling. The generator will be hot from use. Liquid fuel splashes could ignite when coming in to contact with hot engine components. Be very cautious to avoid splashes. If you have a spillage, mop up the spill, clean up the generator,  and move the generator from the area. Refuel the generator out in the open air, not in an enclosed room. Have a fire extinguisher handy when re-fuelling.
Cooking with Open Flame
As lunchtime looms, people need to be wary of cooking with open flame – gas ring sets, portable gas cookers, gas BBQ's. Treat this as you normally would when cooking with such means. Keep cookers away from combustible materials such as curtains, paper. This may not be your normal method of cooking so exercise caution when setting up = especially with LP Gas cylinders and portable gas rings. Make sure the  connection is tight and not leaking any gas. Check the connection with soapy water. If leaking, re-seal. Test again. If still leaking DO NOT USE.
Commercial Building Fire Alarms - Update 2:00PM
The battery back up in most systems is expected to last at least 24 hours. Some systems may be going into default mode and beeping. This is just a system warning that the alarm has reverted to battery power, but the alarm is still fully functional/operational.  Unless there is a generator operating the building power supplies, the fire alarm system is operating off battery supply. Most of the commercial fire alarm systems in the Far North are holding out. Those connected to the Fire Service will generate a fire call if they go into defect mode, providing a brigade response.
During this power outage all commercial building occupants – shops, offices, care facilities - need to be extra vigilant especially if using open flame cooking, heating or lighting methods.  
Update: 3:20PM
It appears that power supply in the Far North is being reinstated. Just a few points to remember as you re-instate the appliances in your home:
Re-plug the item back in to the wall outlet and switch it back on. Stay with it while it undergoes normal start-up. Re-set your clocks and timers.
If the appliance fails to operate, there may be a problem. If circuit breakers trip or fuses blow, or you hear an unusual buzzing sound or lights flicker, do not try to sort it yourself. Contact a suitably qualified technician to sort it for you. If the item develops a later fault switch off and disconnect from the wall – contact a repair person.
Double check anything you may have forgotten to switch off this morning, or may 'kick in' with the power coming back on. 
As things are updated throughout the day, stay locked to The Hits with Charmaine in the far north on 96.4 for all the latest information or check out The Northern Advocate website. 
This page will be updated as we get more information.