Hundertwasser Folly Is Nearly Here!
Publish Date

Tuesday, 27 September 2016, 2:14PM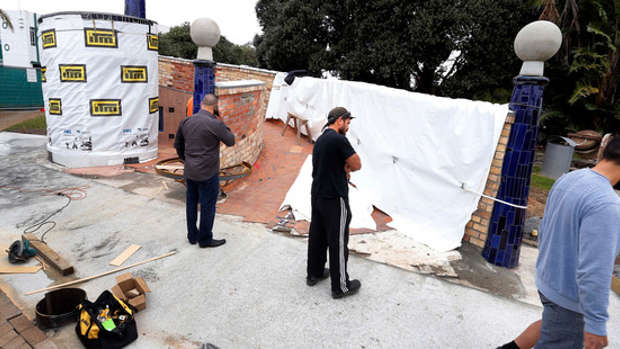 For months we've all peered around the barriers to sneek a peek at the Hunderwasser styled building. Te Kakano just removed the wraps and beauty is afoot!
People can now sneak a peek at Whangarei's first Hundertwasser-style building, with the proposed art centre's "folly" structure, Te Kakano, nearing completion.
Te Kakano's weatherproof wrap, which had shrouded the Town Basin build since May, was removed last week revealing the koru-shaped seating area and lookout constructed from donated bricks and specially imported ceramic tiles.
Te Kakano (The Seed) is going up on a patch of grass across the service lane from the old Northland Harbour Board building. All going well for fundraisers, the building will be transformed into the Hundertwasser Art Centre come June next year, with $11.1 million of the $16.25 million required raised so far.
The $300,000 Te Kakano build kicked off in May and with an official opening planned for October.
Hundertwasser Foundation representative Richard Smart said a "folly" construction was a requirement for every Hundertwasser building.
"The proviso is that all the elements of the main build are worked into this. Then when this is finished the architects can come over from Germany ... They can look at this and say you've done this a bit wrong, this bit right, and so on."