Northport machine drives straight off wharf into the sea!
Publish Date

Wednesday, 22 February 2017, 10:28AM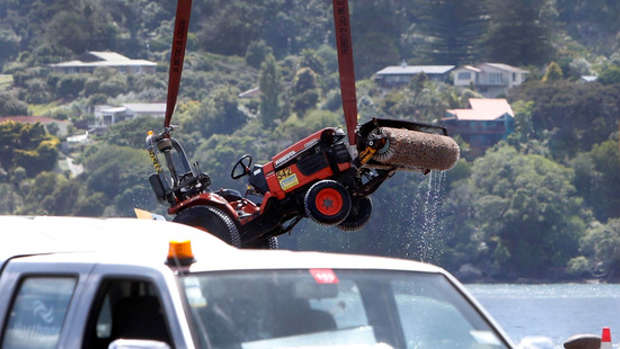 A wharf cleaning machine and driver plunged 3m off a wharf into Whangarei Harbour during a night shift.
The driver of the small tractor was able to swim clear and was hauled ashore by co-workers about 11.15pm on Monday.
The wharf sweeper was part of C3, which is New Zealand's largest on-wharf logistics company.
In a written statement the company confirmed an incident occurred at their C3 Marsden Point operation where a machine operated by one of their employees went over the wharf into the sea.
"The employee was not injured and is receiving support. The machine has been recovered," they said. "An investigation into the incident is under way."
Whangarei Harbour Master Jim Lyle said he was alerted to the incident via a text message about 11.20pm on Monday.
He said given the machine's small size there were only small quantities of diesel and oil involved.
Northport chief executive officer Jon Moore said a crane on the western end of Wharf 1 was used to lift the tractor ashore about 12.15pm yesterday.
Two divers were also used to attach the straps to the tractor before it was lifted.
WorkSafe was yet to be notified of the incident.