Playstation NZ Gifts PS4 to Tyree Walters while Community Help Continues to Pour In
Publish Date

Thursday, 27 October 2016, 3:32PM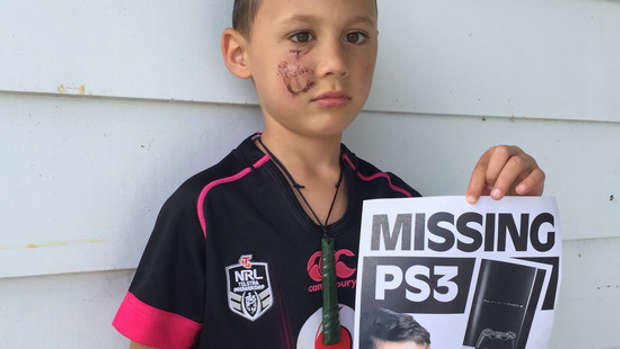 Offers of support for 6-year-old Tyree Walters are pouring in as the hunt for his stolen PlayStation intensifies.
The brave youngster was in hospital having surgery to dog bites on his face when thieves broke into his Hikurangi home and stole food, his school bag and PlayStation 3.
The PlayStation is of sentimental value as it belonged to his dad Reece Walters, who passed away three years ago, and stored hundreds of songs that reminded Tyree of his father.
The Northern Advocate and The Hits highlighted Tyree's plight yesterday and since then offers of help have rolled in with people making generous cash offers along with people wanting to pitch in and buy a replacement PlayStation.
Posts of support have poured in on the Northern Advocate Facebook page as well as on the Hikurangi Community page.
Staff from the Northern Advocate and The Hits Northland hit the streets of Hikurangi yesterday to deliver flyers appealing for the return of the PlayStation.
Now, Playstation NZ has come forward an offered a brand new PS4 to Tyree! They were also getting behind the return of Tyree's gaming console, by posting to their Facebook page:
"We're putting out an appeal. If you have any information that can help Tyree get back the treasured PS3 that holds his music, please contact Whangarei police station on 09 4304500 or anonymously on Crimestoppers 0800 555 111."