Runners Win Four Years In The Making
Publish Date

Monday, 23 November 2015, 4:47PM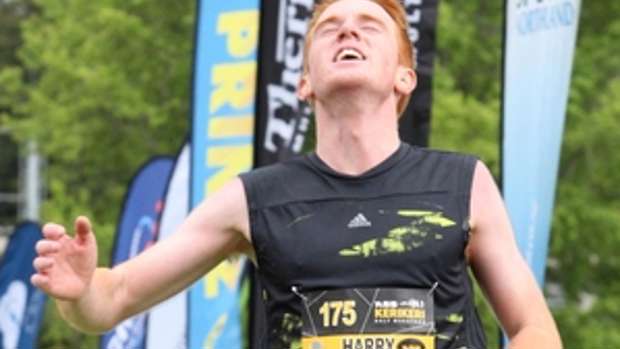 A victory four years in the making brought much relief to Whangarei runner Harry Linford as he crossed the line in first at the 2015 ASB Kerikeri Half Marathon.
Finishing in a time of 1:12:07, the architecture student's winning result was boosted by a timely end of year university result coming through the day before the race.
Receiving an A grade for one of his design papers, Linford said he was incredibly relieved to take the cake after only getting a snippet of icing in his previous attempts at the Kerikeri event.
"I've come second for the last two years in a row now so it's been like my dream to win it. It's been a major goal of mine, I've been training hard for it and after a disastrous run last year it was really nice to have it go so successfully," he said.
"I got a pretty good result the day before the Kerikeri half so that was pretty cool ...
it was one of my final results for design, my biggest class.
"I was actually quite nervous, I was considering not looking at it because I thought it might distract me from the race if I got a stink mark," he added.
Hot on Linford's heels, the second placegetter Brad Luiten finished the half marathon with a time of 1:12:24, a mere 17 seconds behind the triumphant Linford, while the first female to finish, Rachael Kingstone, came in at 1:24:14.
"I knew he was behind me ... I was a bit paranoid that he would catch me," Linford said of Luiten's presence throughout the race.
Back home for summer and some well-deserved downtime, Linford says his attention will now switch to the athletics track.
"I've been running 115km a week for a while now ... now it's athletics season so me and the coach [Lindsay McKendrick] will do some sharpening up stuff."