'Spaceship' Seen From Whangarei Bays
Publish Date

Thursday, 10 November 2016, 9:56AM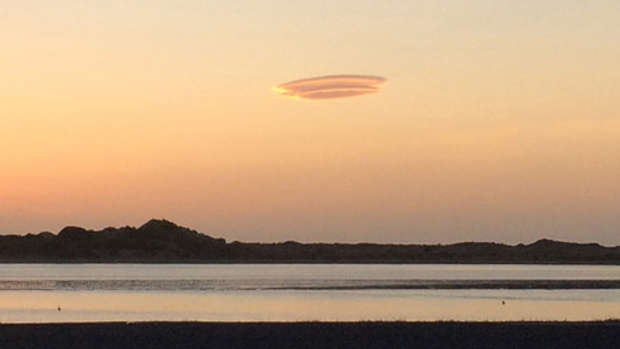 A "spaceship" hovering off Whangarei's east coast was clearly visible from several different bays.
The Northern Advocate newspaper received photos of the alien-like sight from Ruakaka, Ngunguru and Sandy Bay.
The pictures show a strange object, which weather experts say is a lenticular cloud.
"Often when we get these clouds we get the association with spaceships. It's because they have a smooth edge and they're quite shallow and stand alone," MetService Meteorologist Lisa Murray said.
Ms Murray said as wind blows across mountains or hills it forms waves. If there is enough moisture in the air, these waves will condense to form lenticular clouds.
She said the reason the cloud was pink or orange would have been because of the early morning light.
Early speculation from observers was that the pink colouring may have been the hue the spaceship's red hot hull changed to, after cooling down after entering the earth's atmosphere.