Publish Date

Tuesday, 27 October 2015, 10:14AM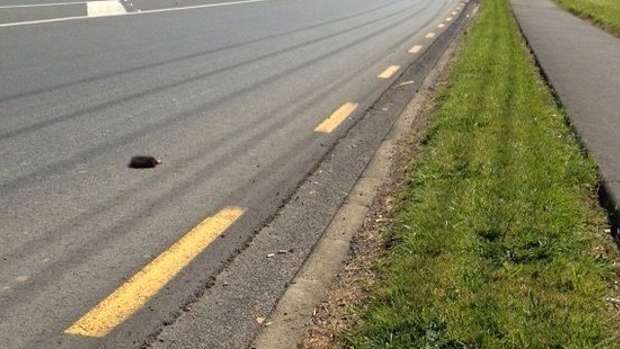 It's the curly tale that's baffled Labour Weekend travellers all the way from Auckland to Dargaville.
How did thousands of possum tails end up littering State Highway 1? Residents of West Auckland, Rodney and beyond have taken to Facebook to post pictures of the tails, which Rodney Local Board member Phelan Pirrie noticed as frequently as every few hundred metres while driving back from Parakai yesterday.
"I thought that's odd, they must be dead rats or something... but it wasn't until I saw on Facebook later that they were possum tails."
Theories have ranged from some form of elaborate protest to the perhaps more likely explanation of a possum culler taking the tails as proof of a large kill for payment, but losing them from an unrestrained vehicle load.
Steve Boot, director of nationwide possum pelt supplier and harvester Basically Bush, said he wouldn't have a clue why anyone would be carting around a truck-load of possum tails. "I'm not sure what's going on there ... it sounds like something out of the Twilight Zone." He figured it unlikely the tails had anything to do with fur trading.
"Normally in my experience, the guy would normally be out in the field, picking up the bodies and putting them through plucking machines, and then just leaving the bodies out in the field with tails still attached."
No one at Auckland Council could be reached for comment today. But as far as Waitakere Ranges Local Board chair Sandra Coney was concerned, a slew of discarded possum tails wasn't all bad news. "It couldn't happen to a nicer animal is all that I've got to say - if it means a lot of them have gone on to their heavenly future, that will all do us good out this way."
-NZ Herald