World's Largest Jellyfish Has Washed Up on our Shores!
Publish Date

Wednesday, 12 October 2016, 10:43AM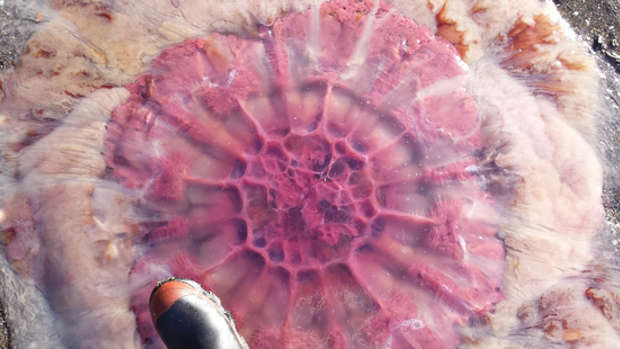 This gobbly gook washed up in Whangarei and looks like a monster from out of space!
Beachgoers are being warned not to go poking around underneath these Lion Mane jellyfish in case any poisonous tentacles still pack a punch.
Andrea Robinson, who supplied this photo, said there were many of them at the high tide mark at McKenzie Bay, Whangarei Heads, on Saturday but they were washed away again by the next day.
They varied in size from a large dinner plate to a 10-speed bicycle wheel.
The lion's mane is the largest known species of jellyfish!