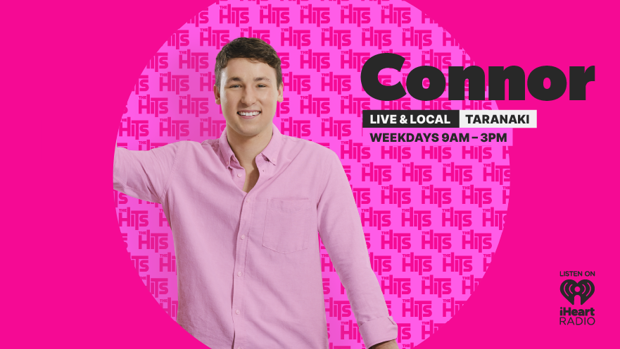 Kia Ora, I'm Connor and whether you're in the cowshed, at the office, or climbing Maunga Taranaki, I'll be keeping you company with great local chat with better music all day long. 
I love exploring the beautiful Aotearoa, playing and listening to live music, pretending to be sophisticated with a glass of red, and quoting Gordon Ramsay while cooking an above-average pasta. 
Tune in from 9 am - 3 pm weekdays in on 90.0FM in Taranaki and South Taranaki on 91.2FM.