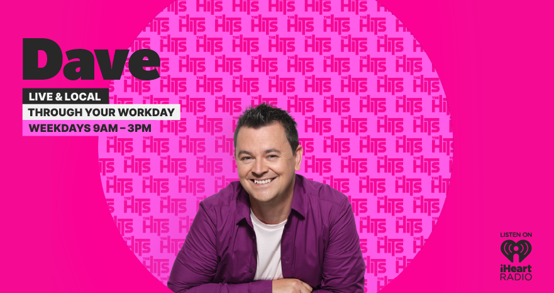 Hi I'm Dave Nicholas, join me weekdays from 9am-3pm on The Hits!
I'm stoked to be the one in control of playing all the biggest hits from the 90's til now across your workday.
I was born in Greymouth and raised in Westport a "little" over 30 years ago and, since leaving high school, radio has sent me on an amazing tiki tour around our beautiful country.
My daughter Charlotte is the achievement I'm most proud of, and my mini-foxy Eddie is my best mate.
I love music, trains and planes, and I find mowing lawns and vacuuming pleasurable (true story!).  Oh, when it comes to cooking/food... let's just say that I would be voted off MasterChef after the first week!
Thanks for listening... If you ever want to get in touch, don't hesitate!