Anti-violence campaign established by family of Eli Holtz, who died after Auckland assault
Publish Date

Monday, 16 July 2018, 8:26AM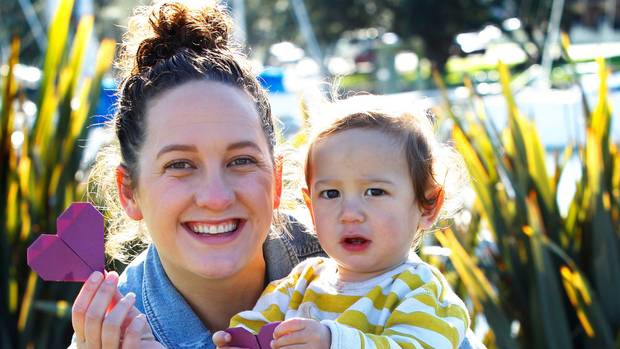 Purple was Eli Holtz's favourite colour.
Next month the keen volleyball player and passionate kapa haka performer would have turned 19 and been in his first year of studying performing arts at NorthTec in Whangārei.
But instead of celebrating his birthday his whanau are holding a community event and are encouraging people to make purple paper hearts to show their support for a campaign to create safer communities for families and raise awareness of violence in New Zealand.
Holtz, 18, died in hospital after an alleged assault at the intersection of Wellesley St West and Queen St, Auckland, in January.
The former Tikipunga High School student was a passenger in a vehicle which had stopped at a red light about 3.15am. He was put on life support in Auckland City Hospital but later died.

Videos posted on the page showed family members talking about Holtz and the type of young man he was.
The whānau want something positive to come from their tragedy.
"As a whānau, losing someone we love in this vicious manner has been devastating. But, there are other whanau affected by violence who have it tough as well. If we want to reduce violent crimes, maybe we need to start in the home. Together let's make people know violence in never okay," Armstrong said.
"We invite you to join us in our campaign to create an Aotearoa that is safe for our families and our people. Send a purple origami heart to show your support for this kaupapa. Join the movement, share your heart."

They have planned a #Justiceforeli day in Whangārei on the Hihiaua Peninsula on August 4, where they will encourage people to make purple hearts which will eventually form a large art installation. Holtz's 19th birthday would have been on August 6.
"This is not just about Eli, this is wider and a real community issue. It was hard for us as a family dealing with the trauma but there are so many deaths that are totally preventable happening all over the country.
''We just need to give people the skills and the tools to deal with the violence and teach people to value their families more," Armstrong said.
Eli was one of seven children and adopted into the family from an aunty.
He would be remembered for his beautiful smile, kind heart and generosity, his sister said.
"He always wanted to be an actor," Armstrong said.
His mum Kirsten Holtz posted on the page: "Against nature, I buried my beautiful boy at the young age of 18. Mothers are not supposed to bury their children. I have loved and lost my child. I am his voice. I am his warrior. His fight is over. Mine has begun."

A 30-year-old man from Bulls, who has interim name suppression and is on bail, appeared briefly last week in the High Court at Auckland before Justice Timothy Brewer when a trial date for later this year was confirmed.
He is charged with manslaughter.
For more information about the online campaign go to #JusticeForEli
This article was published on The Northern Advocate