Body Of Missing Crab Fisherman Washes Ashore
Publish Date

Thursday, 3 December 2015, 10:30AM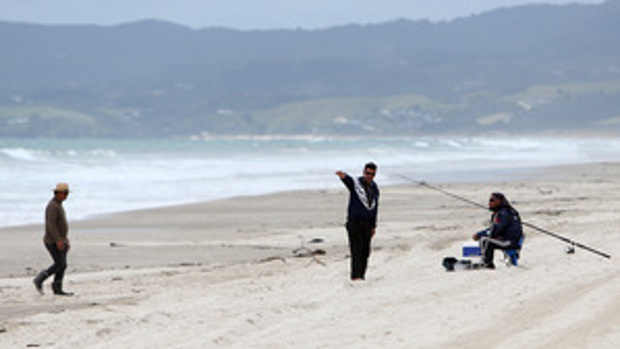 The body believed to be that of a missing crab fisherman has washed up on a Northland beach just 500m from where he was last seen.
A member of the public driving along the shore found the body on Uretiti beach about 7am this morning. The 35-year-old man, from Auckland, had been setting crab pots off Uretiti Beach when he fell out of an inflatable boat about 400 meters from the shore on Sunday, November 22.
He was wearing a wetsuit but his lifejacket was on the beach. Despite an intensive land and sea search -- including a grid search by a commercial dive team, paid for by the man's family -- his body was only found yesterday. Bream Bay police Sergeant Simon Craig said the man's family were relieved he had been found and had a funeral planned for Saturday
A few hours after the body was discovered and removed from the beach Te Parawhau kaumatua Fred Tito went to the same place the man went missing and with permission from a kamatua from the local hapu Patuharakeke, Mr Tito blessed the area.
He also changed the boundaries of the rahui from the Uretiti Campgrounds to the Waipu River and about 500m south of that Members of the missing man's family have been notified, but police will not be releasing the name of the man until he has been formally identified.