Farmer leads 120 trucks in mass convoy delivering hay to drought stricken Queensland
Publish Date

Wednesday, 6 January 2016, 8:10PM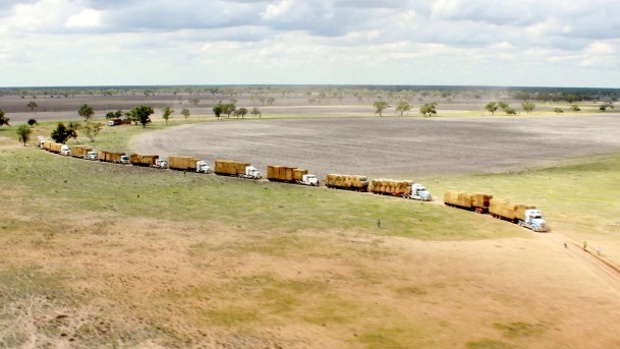 The generosity of an Australian man at the helm of a huge effort to relieve drought-stricken farmers will be gratefully received this week.
Brendan Farrell, a farmer in New South Wales, will lead a convoy of 120 trucks carrying more than 150 trailers of hay to farmers interstate.
The convoy will depart on Thursday and travel 1860km north to Queensland, where a record 86 per cent of the state is stricken with drought.
Mr Farrell led the charge in organising the convoy which required donations of trucks, drivers, hay, catering, accommodation and donations for fuel costs.
Each truck requires an estimated $2000 in fuel to make the journey.
Mr Farrell told the Sydney Morning Herald he wanted to "let everyone know this drought is still happening".
"It is just letting third, fourth-generation farmers know that there are still people who care, whether it is my organisation or other people – people are still helping," he said.
"It is keeping the dream alive, that is all we are doing."
The hay is expected to assist more than 200 drought-affected properties.