Fisherman hooks firearm in Whangarei Harbour
Publish Date

Friday, 5 February 2016, 11:36AM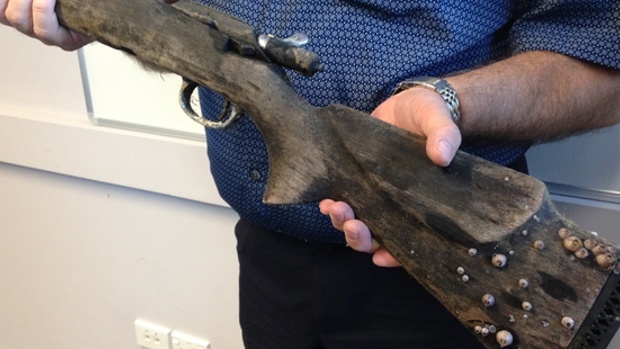 A fisherman hoping to hook a big snapper on the Whangarei Harbour with plenty of bite hauled in something with a bit more fire power than he expected.
The man fishing off Onerahi jetty hooked this .22 rifle when he cast his line about 8.30am Wednesday.
As the bait hit the bottom he felt a tug on the line.
He reeled in the rather heavy "fish", that gave little fight. It soon became clear why there was no resistance when the butt of the firearm broke the surface. Police spokesperson Sarah Kennett said an officer collected the firearm and a police check showed the gun was not reported stolen. Further checks showed the gun was not registered to anyone.
The gun would be held at the Whangarei police station and if no one could prove ownership it would be destroyed.
-Northern Advocate