Man picks up live power line in Whangārei - and survives
Publish Date

Thursday, 26 July 2018, 8:13AM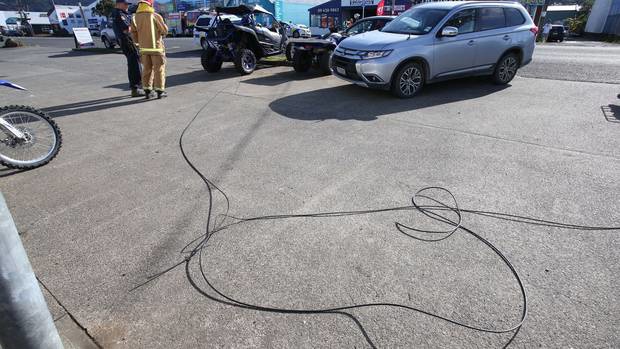 Police and Northland lines companies are warning the public against touching or moving downed power lines.
The warning follows an incident this morning on Port Rd, Whangārei, where a member of the public was seen moving a live 400 volt line that was brought down by a truck.
"The line that was picked up and moved was a live 400 volt line and the member of the public could have been electrocuted and killed," Northpower and Top Energy spokesman Steve Macmillan said.
"When you receive a shock from a voltage like that there is an involuntary reaction from your body causing your muscles to contract and grip so hard you can't release."
The power line was brought down by a truck with a crane arm on the back. Nobody was injured.