Mother and girl trapped after car smashes through Cheesecake Shop
Publish Date

Monday, 25 January 2016, 1:57PM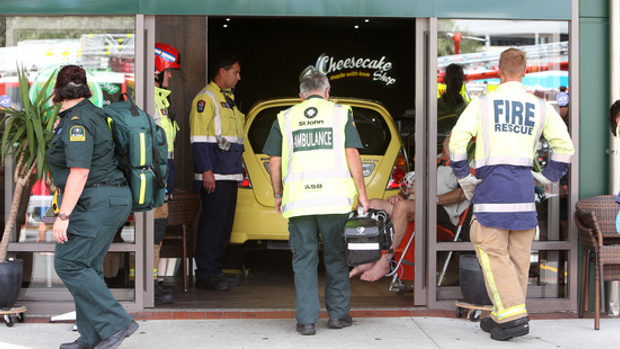 A woman and her five-year-old daughter were injured after a car smashed into a cheesecake shop in Whangarei and pinned them against the counter.
Both mother and child were taken to Northland Base Hospital after rescue services freed them from a cake display case, with the woman, 39, suffering serious injuries.
The woman was standing in line at the Cheesecake Shop on Tarewa Rd, waiting to buy a cake for her daughter's birthday when an elderly motorist crashed into the shop.


The shop's owner, Jenny Gu, said: "It's terrible. It hit a lady and her kid. They were just standing beside the case waiting for service and the car crashed into them.
"The customer had just told my staff member what cake she wanted and my staff and gone into the back to get it out when the car crashed. It was for the little girl's birthday. It is so terrible."
St John spokesman Robbie Walker said the girl suffered moderate injuries. "Multiple other patients" treated at the scene for minor injuries.
Mr Walker said one patient initially assessed as having minor injuries was upgraded to having moderate injuries and was later transported to Northland Base Hospital.
Mrs Gu said there was extensive damage to the store, with broken glass and damaged furniture throughout.
"The whole shop is very damaged. It has damaged the whole shop front, the whole show case is broken and there is glass everywhere. The tables and chairs are damaged."